The floodwater from Hurricane Harvey was unbelievable. Between Texas and Louisiana, there were an estimated 24.5 trillion gallons of water left behind. Because of this, evacuation and rescue missions became that much harder.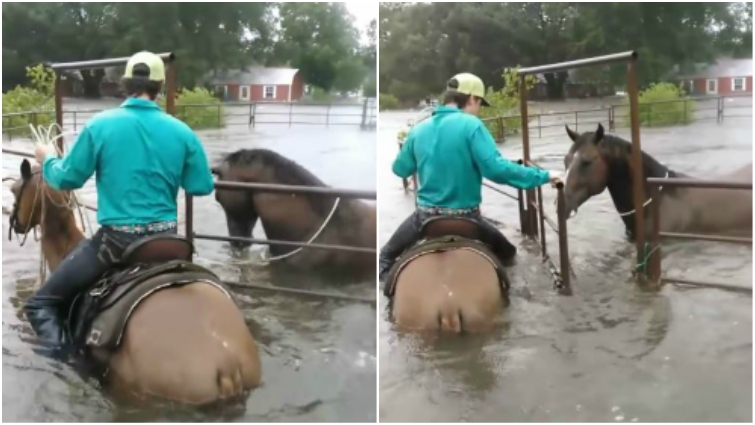 Complete strangers helped one another out, just like this cowboy did. However, instead of saving another human, he found a horse all alone in a flooded, metal paddock. He knew he had to jump into action with his dad following right behind him.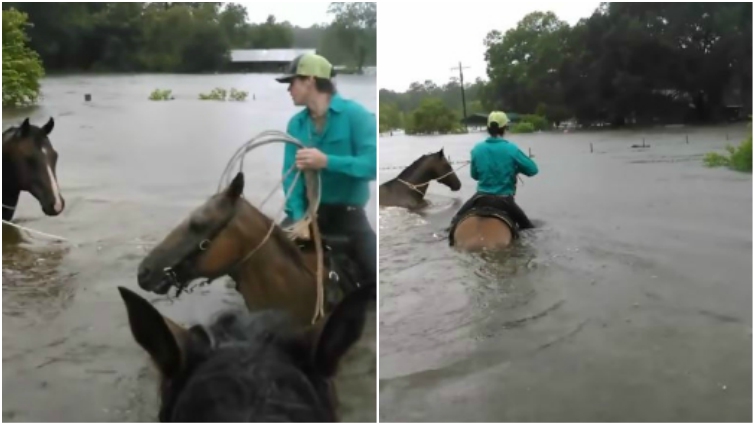 In the video below, posted on August 30, 2017, the cowboy approaches the trapped horse as his father narrates the rescue from afar. The man sits on his own horse and begins yanking at the door of the paddock. The horse in trouble watches patiently.

Although he is alone, he realizes he can trust the cowboy to bring him to a much safer place. The cowboy eventually breaks the scared horse out of the paddock and guides him closer. Then, he guides the rescued animal through the floodwater toward safety.