Animals that are often mentioned in fairytales or mythology are horses. It makes total sense. horses are some of the prettiest animals ever, that's why a lot of writers use them to represent the concept of beauty. I am pretty sure that you have all heard about Pegasus or unicorns.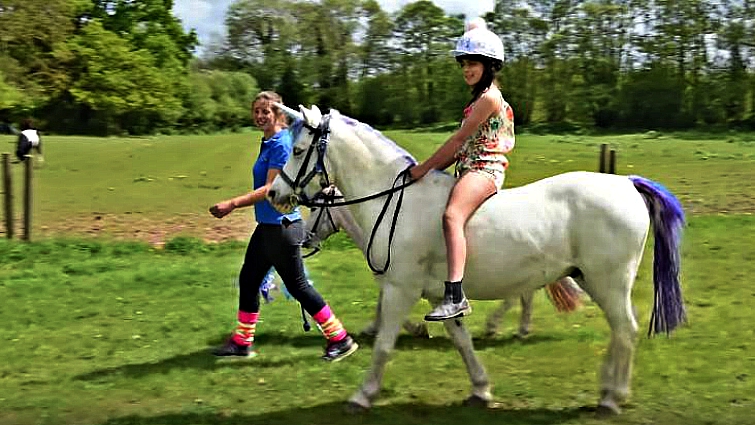 The woman in the video below is in love with unicorns, hence she makes her horses look exactly like unicorns. Emily Woolley, who runs Pampered Ponies in Worcester, UK spends several hours a day grooming and dressing her magical herd.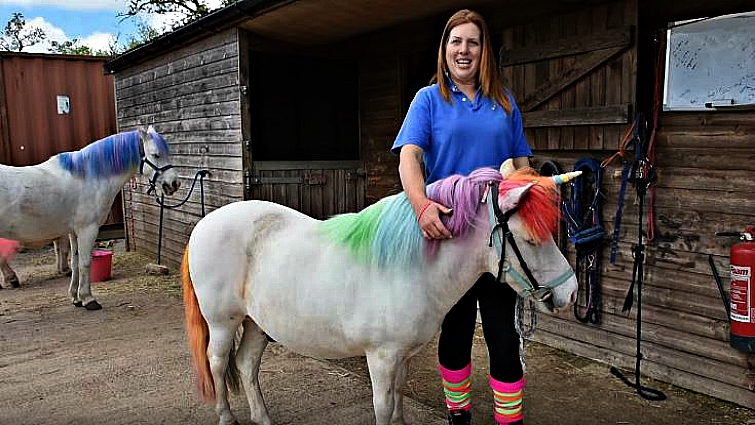 With the help of head unicorn groomer, Louise Wickens, she uses special non-toxic "pony paint" to dye their manes and tails all the colors of the rainbow and even uses animal-friendly glittery nail varnish to paint their hooves to perfection.

The 37-year-old also adorns her unicorns with braids, flowers and ribbons and of course no unicorn would be complete without a diamante encrusted horn which she attaches to the bridle. I just have to say that the results speak for themselves. These horses look absolutely incredible; I think they are ready for the next unicorn movie. Please watch the video below and fall in love with their exceptional beauty.