We often discuss how much time do we spend with our horses and how significant is the relationship between us and them and I am pretty sure that all of you agree that horses have significantly improved our lives from the moment that we decided to buy or adopt one of them. Not only do we enjoy spending our free time with them by doing different activities that both us and our horses like, for example going for a ride at a very beautiful landscape, but we have also found different ways how to include these incredible animals in our daily activities.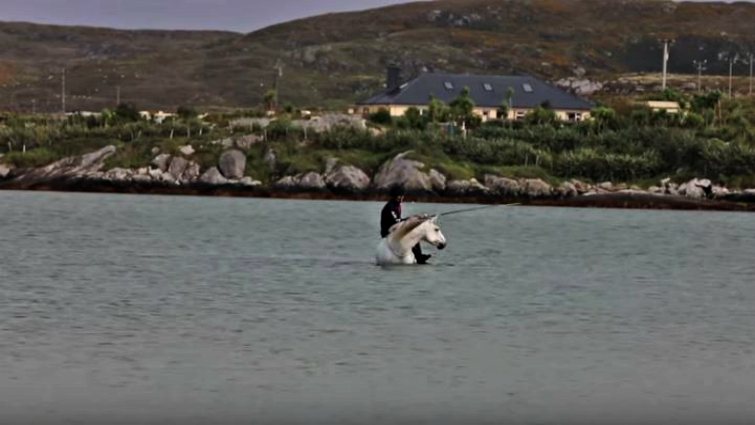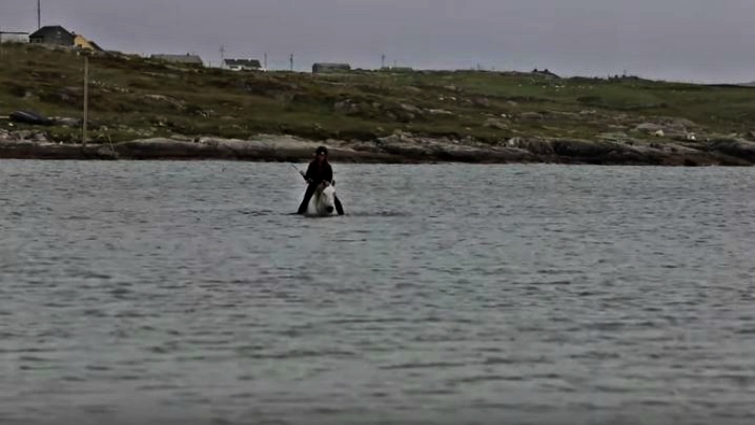 Sometimes, we simply get tired by doing things a certain way and that's the moment when we try to find other ways how to make something that is boring interesting. There are some activities where you can easily include your horses and already making things better. The lady in the video below is already doing it but she is not the only one.



There are a lot of other people who do it as well, however, we will stick to her. This angler was well and truly riding the waves as she did a spot of fishing whilst perched on the back of a horse. As this incredible footage shows, the beautiful white Connemara Pony provided the perfect resting spot for a professional horse trainer, Emma Massingale, as she cast off in the middle of the Omey Strand on the west coast of Ireland.



The 37-year-old was visiting Connemara National Park when she took a trip to the remote Omey Island and despite being useless at fishing, decided to try her luck at catching supper with eight-year-old Nahla in tow. The extraordinary attempt was caught on camera by Emma's partner, Jeremy Colwill. I mean, why do you go fishing alone when you have the opportunity to do it with one of your best friends, and I am not referring to Jeremy in this one, but to Nahla.


I have to add that her horse is absolutely stunning and every horse people would like to go for a ride with Nahla. Please watch the video below and share your thoughts in the comment section. If you really think that this video is worth sharing, feel free to share it with your friends.