Robert Irwin, the son of the crocodile hunter Steve Irwin, is a famous Australian TV personality and Wildlife photographer. He gets frequently invited to The Tonight Show Starring Jimmy Fallon to talk about his amazing experience with different wild animals.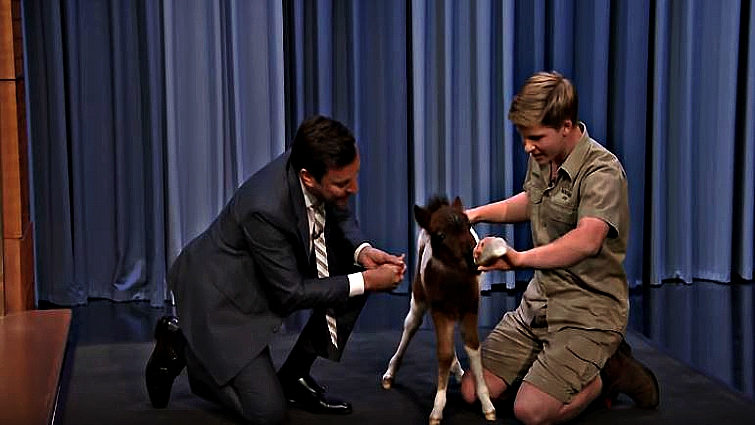 What is funny about this is the fact that sometimes, he brings animals who in the public eye seem dangerous and the host gets totally scared, however, this time he decided to bring a beautiful miniature horse and surprisingly, Jimmy was still a little scared.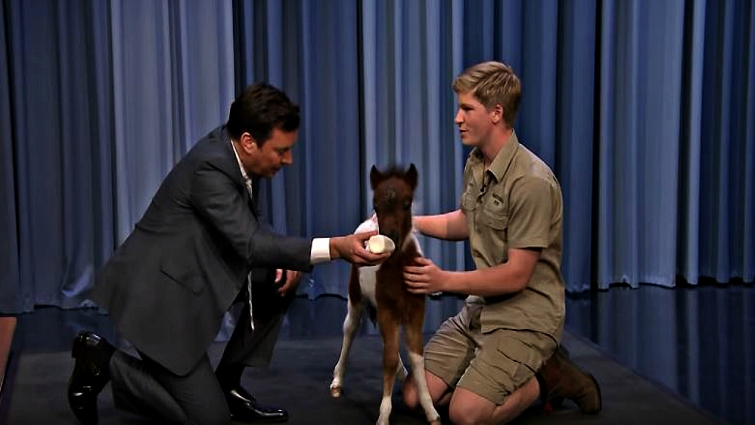 As soon as this beautiful miniature horse walks in, he leaves the audience in awe because he is simply adorable. During the video, Robert introduces some interesting facts about the miniature horses that, of course, the majority of you know, however, the audience didn't.

It is worth mentioning that this guy is only 15 years old turning 15 soon but he sounds so mature for his age and actually, knows more about wildlife than a lot of people who have dedicated their lives to wildlife as well. Later on, he brings a monkey on stage, which was also very cute but I have to say that the miniature horse at the beginning totally stole the show. Watch the video for more.