There are several reasons why we love horses so much and it would take almost a day to list them all, but one of the best traits horses have that makes us love them, even more, is their kindness towards other creatures. Horses are very friendly animals and not only towards each other but also towards humans and other animals.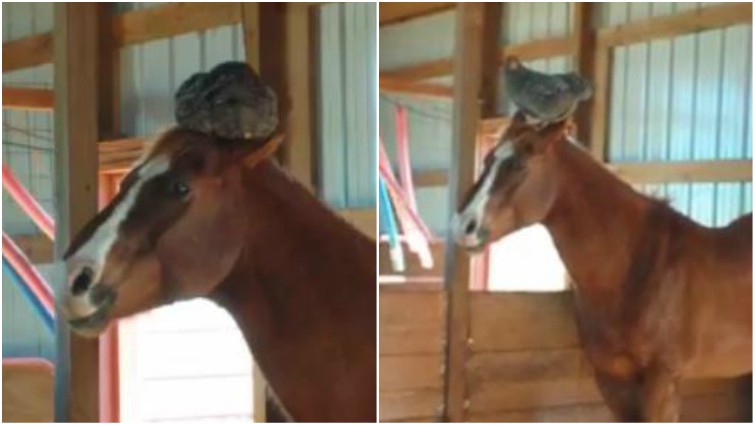 We have seen several videos manifesting horses' friendship with other animals such as dogs or cats, but we never expected that they will develop a special friendship with chickens. This unique friendship was spotted by their owner named Nancy Elwood who was checking her animals in the stable as she did usually when she saw an unusual scene.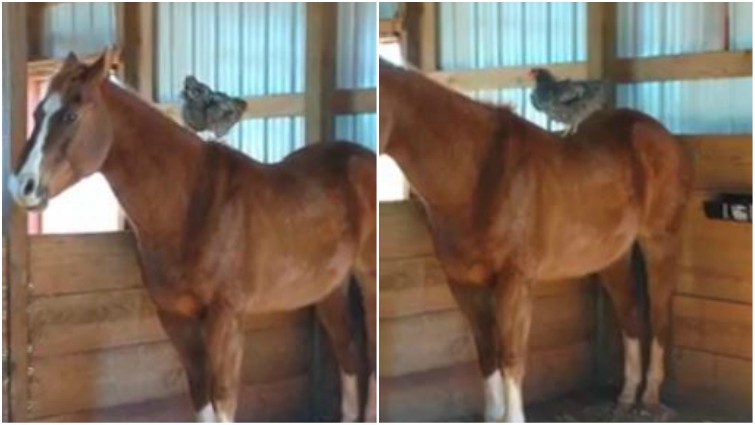 One of her chickens was sat on a horse's head and looked very relaxed. Elwood has been a horse owner for a long time, therefore, she can read horses' body language sharply. This scene left her surprised but she immediately understood that the horse, Rocky, had no intention of harming the brave chicken, on the contrary, they were enjoying each other's company.

According to the Australian barnyard advice site, FarmStyle there are several stories of horses developing friendships with chickens; so you shouldn't be surprised if one day you see your horse casually chilling with a chicken.

Horses probably tolerate their chicken barn-mates because they clean stable covers, which helps stop horses from ingesting polluted dirt and becoming sick. They have also been known to catch disturbing parasites like fleas, lice and fly larvae. Watch the cute video to see this adorable friendship!