Wildfires are a horrifying force of nature with the capacity to destroy everything in their path and leave behind a ghostly landscape. Because the blazes move so rapidly and unpredictably, people are often forced to flee without warning or time to prepare. Tragically, pets, farm animals, and wildlife often get left behind to fend for themselves.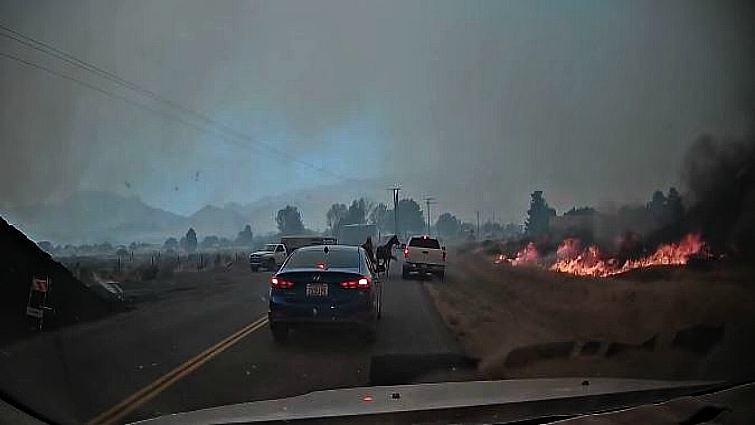 The video below features footage from the Erskine Fire, which tore through Kern County, California. It burned over 47,000 acres and racked up more than $19 million in damages. The eerie footage shows burning embers, thick smoke, and cars backed up trying to escape.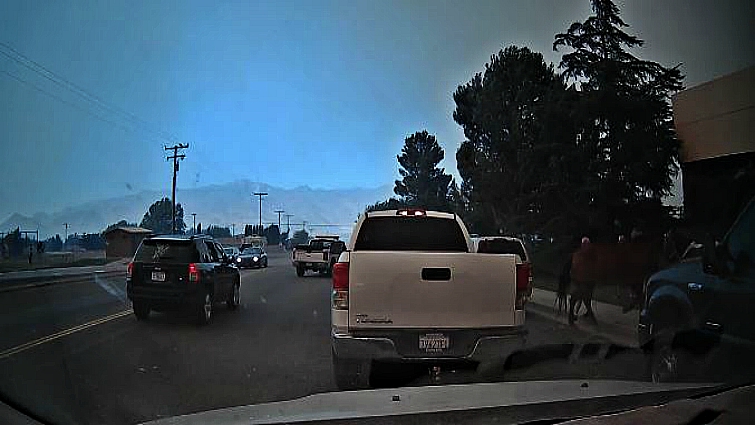 Two shadowy figures appear, which turn out to be a pair of brown horses. A few people get out of their cars to help the frightened horses into a trailer. They struggle a bit, but fortunately, the two beauties are evacuated safely.

These kind people demonstrated some of the best qualities of humanity in this instance: even while their own lives were in danger, they stopped to care for two animals. I can't imagine how frightening and devastating it must be to leave behind your home and everything you care about, not knowing if and when you will be able to return.