The XL Ranch Horse Training organization posted this wonderful video of two of their little trainees. Much like any proud mama who gets to watch her babies take their first steps or say their first word, it is clear that this horse trainer is excited to see her two babies play in the water for the first time.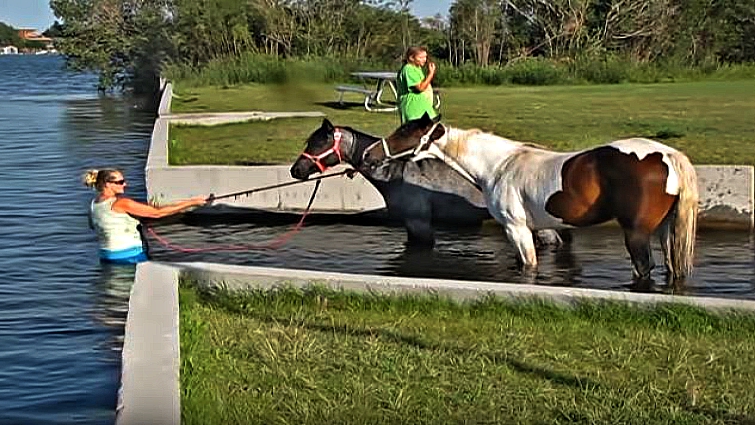 The two horses are a little timid at first like anyone would be. The rising levels are intimidating, new, and can feel a little dangerous. However, their expert trainer slowly but surely guides them into deeper waters. As soon as they get the hang of it, they can't quit splashing and playing — a sight for any proud parent!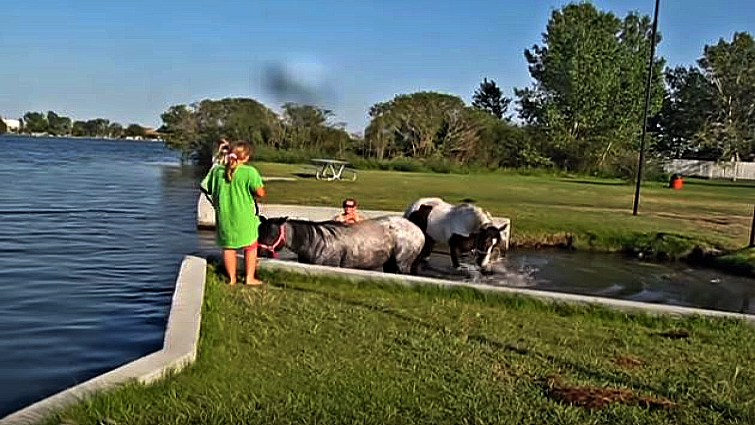 While most don't see horses as the best candidates for swimmers, swimming is great exercise and playtime when properly supervised. According to Horses and Horse Information, "If horses are gradually acclimated to the water their natural swimming abilities will come out and they will become more confident in their abilities… A horse will either back in or walk down a nonslip padded ramp to get to the water level when entering the pool.

The horse is encouraged to being [sic] swimming by having the ramp drop off abruptly." Please watch the video below and let us know what you think about it in the comments section and if you like it, make sure to share it with your friends so they can enjoy it as well.