Watching horses jump out of their enclosures is never particularly surprising. They are, after all, known for their great jumping ability. What is slightly more surprising, though, is watching donkeys jump over fences to escape their enclosures. Although horses and donkeys have many similarities, I never knew donkeys could jump so well.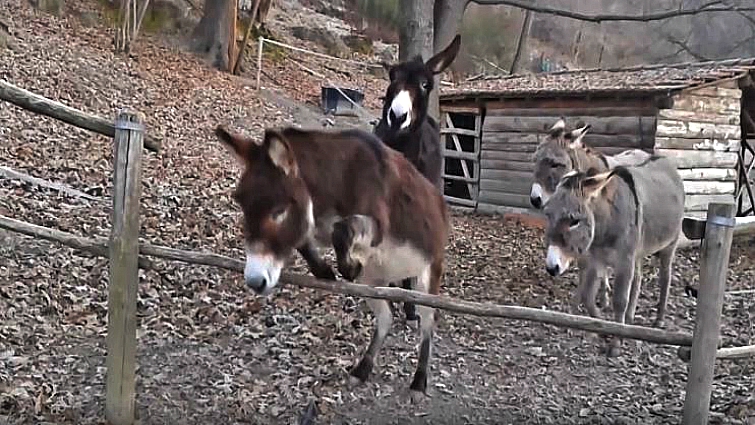 A few years ago, the staff at a donkey sanctuary called Paradase in Ronco Scrivia, Italy, filmed the donkeys at their facility doing something funny: jumping out of their enclosure. Two of the donkeys, Pedro and Domenico, jumped right out, but their friend Oreste didn't seem too enthused with the idea of jumping, so he thought of an alternative way.  Although both his friends made it look pretty easy, Oreste definitely didn't want to jump over the wooden fence.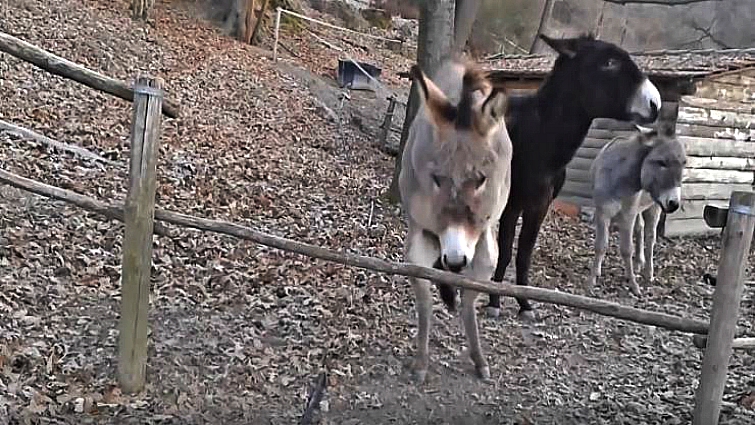 So instead, he examined the fence for a minute, then came up with a clever solution that didn't require him to jump. Oreste found a way to remove the wooden post so he could just walk straight out of the enclosure. After sharing the video on their Facebook page, the Paradase staff was surprised at the positive response the video got. People were amused by the donkeys, especially Oreste's cleverness.

"They are very very clever animals and I adore them!!" wrote one commenter. "Yay for the donkeys of the world." Another said: "I raised and bred the miniature donkeys when I lived in Oregon. They are very loving, vocal and intelligent creatures." Do you have any interesting experiences with donkeys? Let us know in the comments and make sure to share your interesting story with us.