No matter where you're from, just about everyone in the world loves the delicious taste of ice cream. So when a mom decided to get her daughter a special sweet treat, she couldn't stop laughing when she saw who was in the drive-thru ahead of her.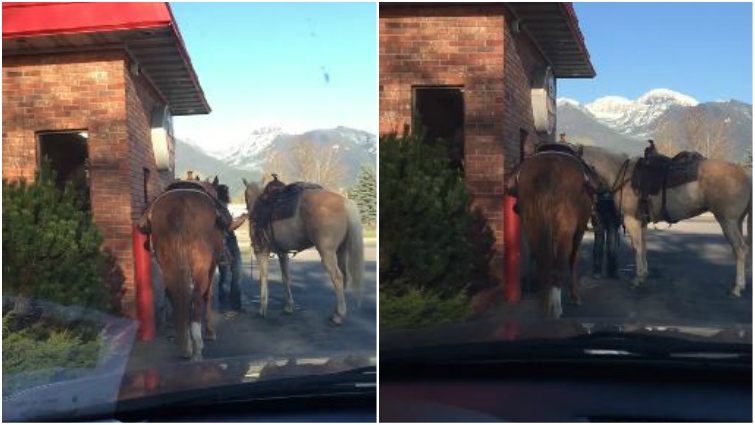 A pair of big horses were sticking their noses close to the window. Along with their two humans, it seems that this is how you keep cool on those warmer than usual days. The two young women had just finished a hard day of riding, so they decided to give themselves a treat before heading on home — standing right in the drive-thru.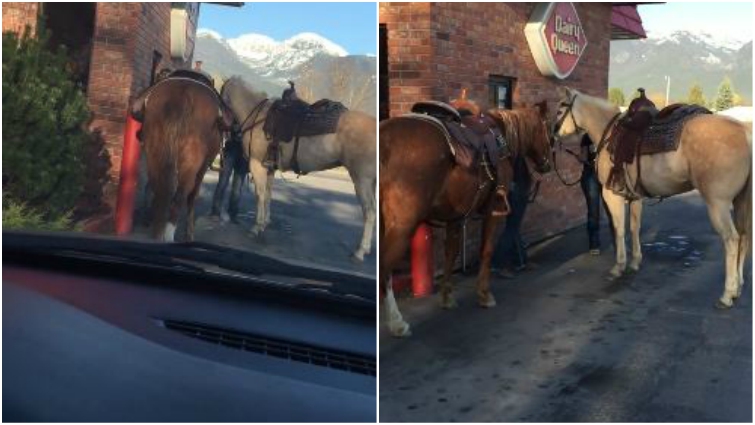 While they may get a lick for being such good animals, it's unfortunate to note that they can't have too much. Most horses have trouble digesting milk, so as much as they would love to eat all the ice cream in the store, their humans have to make sure they don't have much if any.

Either way, this had to be an amazing treat for mom and daughter to share together. We're sure this will be a memory they'll always think about every single time they drive by the local Dairy Queen. It doesn't get much cuter than this!