I believe most of the equestrians recognize Belgian Draft Horses as soon as they see one due to their large stature and unique muscular build. They were bred for their strength and have been used for many decades to help humans do all sorts of heavy lifting and pulling.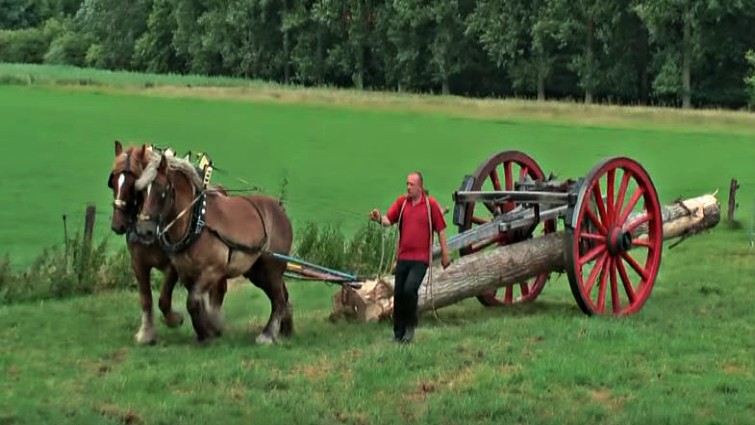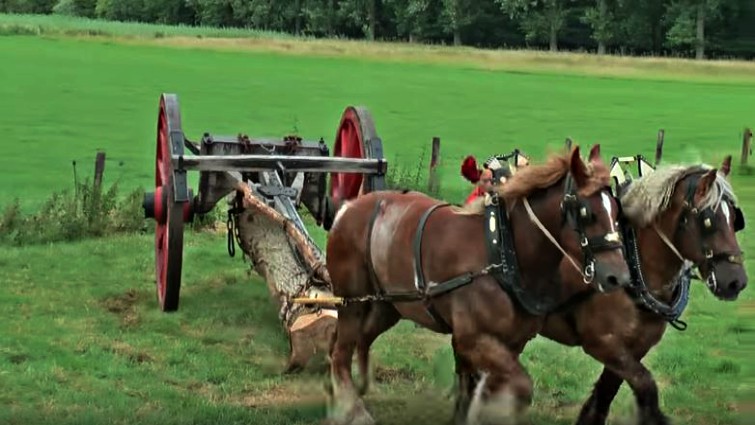 Belgian Draft horses are adapted to pull plows and wagons, and they also stood behind the logging industry before the motorized machines took over. Usually, they tend to have a more standing shoulder, giving a more upright movement and body structure that is well adapted for pulling. They also have large, short backs with muscular hindquarters, again best adapted for pulling.


Due to all these qualities, Belgian Draft horses are the most popular draft horse breed in America nowadays. The standard Belgian horse is 173 cm and weighs 900 kg. Most people remember them only for their power but there also many of them are also pleasure riding horses and perform at various popular shows.


The horse presented in the video below may be the most powerful and majestic Belgian draft horse we have ever seen!  He confirms once again the strength of his breed horses and is rippling with muscle and mass.


His name is Joep, a young and very strong horse who doesn't mind competing at a pulling contest against 18 strong men. It looks like he didn't strive too hard to win over those 18 men. The expression "strong as an ox" truly became "strong as a Belgian horse"! Watch the video for more!