It is so nice to see little girls following the steps of their parents or siblings and and the cute little girl you are going to watch in this clip, Reata, is one of them. Although she is only 3 years old she has this passion for trick riding passed on to her by her older sister who is a really great performer.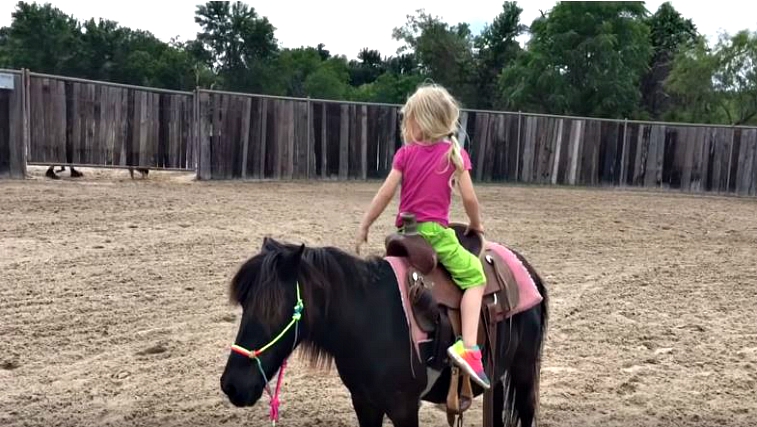 She tries a lot and she gives all her forces to practice even though she is just a little kid. While she tries to get on the pony to practice the pony seems perfectly fine and comfortable with it and it is no distress to her. The pony is probably thinking "I cannot ruin what this girl is trying to do. She is so cute."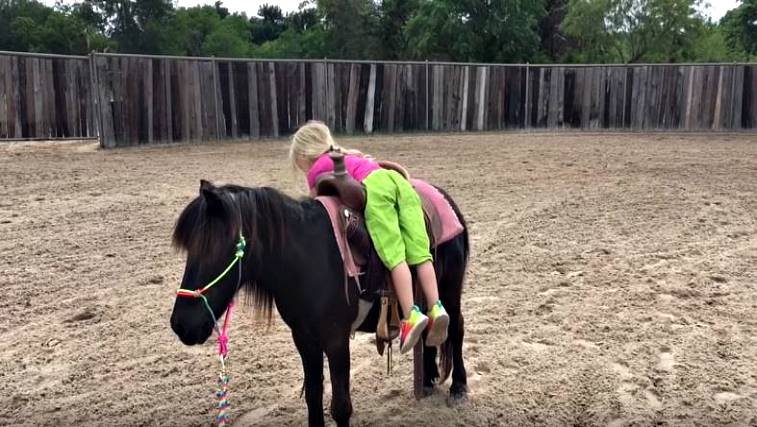 The adorable Reata has a long way to become a trick rider but she is so talented and through hard work she can achieve whatever she wants. Together with the pony they make a perfect couple. Watch and enjoy this video of Reata and her pony!