1) Curly Horses (aka Bashkir Curlies). The Curly Horse is a very unique horse breed. They can be seen in all sizes and colors, but their coats and manes are what really get the Curly Horse noticed. There are different variations to the extremity of the "curliness" in these horses. The first is very minimal, with slight or little curls around the ears or fetlocks and a wavy mane and tail. The second is a bit more dramatic with curled eyelashes and curls on their body coat along with a wavy mane and tail. The last is known to be "extreme" with many curls all over their body. The Curly Horse's winter coats will exhibit many more curls than their summer coats.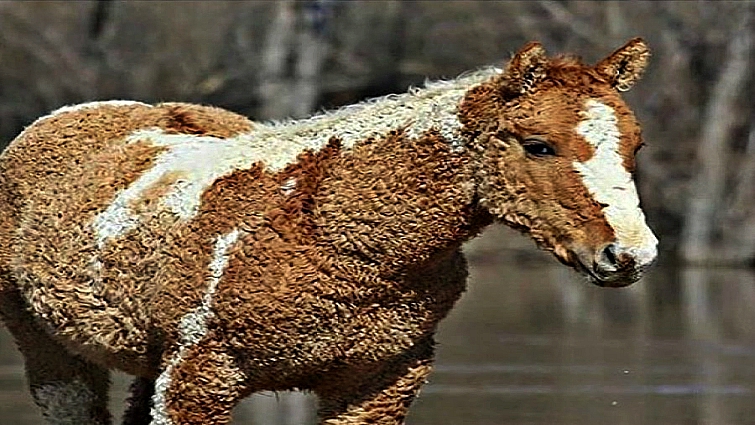 2) Warlander. The Warlander horse has been a designated breed only since the 1990s. The Warlander is a cross between a Friesian and purebred Iberian horses like the Lusitano or Andalusian. Although this type of cross-breeding has taken place for hundreds of years, the Warlander became an official breed only recently.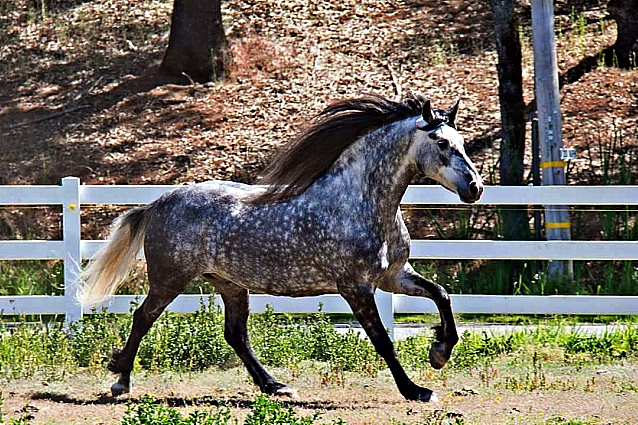 The Warlander is said to be a breed that has all the most desirable qualities form the purebred Iberian horses and from the Friesian breed. These horses are bigger boned, with the ability to collect well with their strong hindquarters. They are also known to have good front leg action like the Friesian and Andalusian both have and are also said to be intelligent. Their necks can be set high and have a significant arch to them.

3) Falabella. The tiny Falabella is one of the smallest horse breeds in the world. Falabella is known to have a lengthy life-span and small stature – reaching no more than 8 hands. This unique horse breed is considered a miniature horse breed – bred from the Falabella family in Argentina in the mid to late 1800s. To ensure the breeding and pedigree remains true to the Argentinian Falabella origins, DNA testing, FMHA registration, Argentinian breed certificates, and other evidence may be required in order to be considered a true and proven Falabella miniature horse. The Falabella is considered a miniature horse and not a pony.