I am pretty sure that there are a lot of people here whose horses are lazy. No matter how hard you try and what you do, it can be impossible to get them moving. Sometimes, all they would do is lay on the ground and either sleep or wait for their owners to feed them.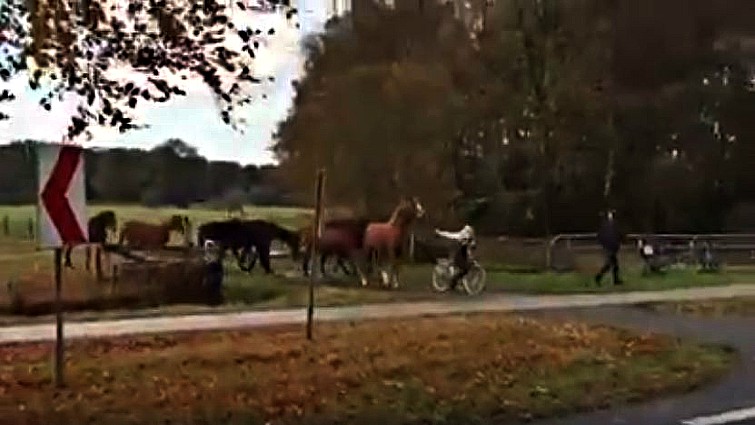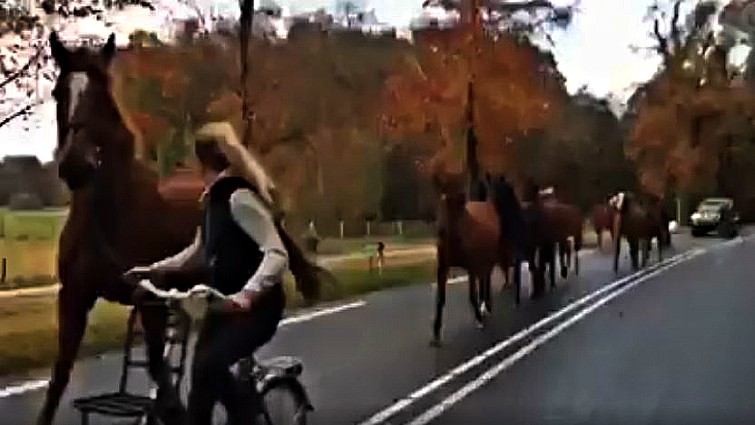 For all of the non-horsey people that might be here, getting a lazy horse move is a real challenge, that's why equestrians need to be very creative to find ways how to do it. Most of them use food incentives. Since horses are in general gourmand eaters, if you put their favorite food in front of their face, it will most likely make them move.



I remember a video of a trainer who was struggling to push her horse to move and what she did was putting a carrot in front of her horse's face and keeping the distance between horses face and the carrot constant so the horse would move and try to eat it, however, it would be a little challenging to do so. Well, the girl in the video below is not giving food incentives but she is trying to entertain her horses.



She took her bike and started riding and her beautiful foals started running after all. It is one of the most beautiful things that I have seen these days. All of these horses are amazing, and I definitely think that it is better when you see as many like that all together. I really think this is a very great choice for how to get these horses moving but on the other hand, it is a little risky to put them all together on the highway as a lot of cars might be driving fast and it can be dangerous for all of these horses.


No driver would expect a huge herd of horses to appear on the highway, so I think it is better to orient this huge herd towards a safer zone. Please have a look at the video below and let us know what you think about this huge herd.
Moving beautiful horses. Credit to Isabelle van Straaten

Posted by Horse Passion on Sunday, November 5, 2017