There are more than 350 official horse breeds in the world, one more beautiful than the other, that's why it is so difficult to choose and decide which horse breed to own. They all have their own characteristics that make them unique, but out of 350 horse breeds out there are some horse breeds who simply look like they came out of fairytales. Below we have compiled a list with some of the most beautiful horse breeds, that are simply magical. If you think that another horse breed deserves to be on this list, please leave your suggestion on the comment section below.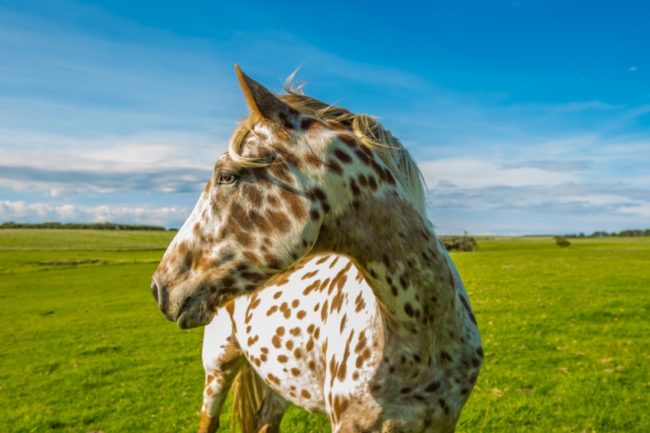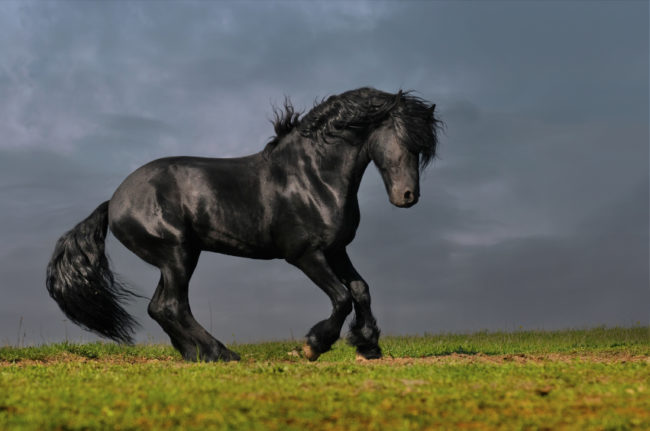 1. Appaloosa
Appaloosas are identified in the whole world for their impressive spots, but there is so much more to this beautiful horse that you probably didn't know. This marvelous breed can be seen in nearly every discipline – setting speed records on the racetrack, working cattle, showing dressage, jumping, strength riding or serving as reliable family horses. Appaloosas come in several colors such as bay, black, chestnut, palomino, buckskin, roan, gray, dun but there are many diverse pattern variations to the markings.



2. Friesian stallion
The Friesian horse is a breed developed in Friesland, a province of the Netherlands. Although the breed almost became extinct during various times of their rich history, now the majestic Friesian horse is increasing fast in numbers and fame, proving to shine in harness and lately also into the field of dressage. These past few days everyone has turned their attention at Friesan Horses because of a very famous Friesan horse named Frederik The Great who is contemplated as the most beautiful horse in the world. His popularity grew rapidly after some videos featuring Frederik floated on the internet.



3. Akhal-Teke
Akhal-Teke is considered one of the rarest horse breeds and most people recognize them for that remarkable coat with the metallic look. But there is so much more about this gorgeous breed that you all should know. Akhal Teke's roots come from Turkmenistan. They are the strong, rebellious and spirited horses. They are one of the few horse breeds that comes in a broad range of colors which include bay, chestnut, palomino, gray, raven black and dun. This kind of horse is known everywhere for its speed, power, patient, and of course, its beauty. It is also one of the oldest breeds of horses in the world that still endure today. The Akhal-Teke is classified as endangered, which is exceptionally unique with domesticated animals. These wonderful horses always look super shiny and radiant no matter what color they are.



4. Clydesdale
The Clydesdale horse is one of the most wonderful, disciplined and peaceful breeds in the world. This breed is originated from the farmhouses of Clydesdale, a county in Scotland. Clydesdale horses are one of the biggest breeds in the world who are no longer risked and can be easily found in various states such as the United States, Canada, Great Britain, and Australia. Every Clydesdale horse owner shows them off very proudly and we can't blame them because everyone should be satisfied and honored to own such a beautiful breed. If you want to buy a Clydesdale horse, there are a lot of online stores you can look at and just about anyone who wants to own a Clydesdale can do so. Listings are accessible all the time, with most horses in this breed estimated around $10,000 or less. There are some places where you can find them trading for as little as $1,000. That first cost might seem intriguing for everyone who loves them, but you have to keep in mind that a normal Clydesdale horse is going to consume a considerable amount of feed every day compared to other breeds. But, of course, they are worth it!



5. Lipizzan
I'm pretty sure you all have heard about the Lipizzaner breed. This radiant horse is known for its glistening pale coat and finesse at performing spectacular dressage. You must have heard about them firstly from Disney's classic movie Miracle Of The White Stallions. But many years before the story that the famous movie shows, the Lipizzaner breed dates way back to the 16th century, where they were first bred as the personal mounts of the Hapsburg monarchy. A lot of people get confused but the Lipizzan's color is gray, not white and many of you probably don't know that they are initially born dark and gradually lighten with age, not achieving the "white" coat for which they have become popular in the whole world.