It is safe to say that everybody loves miniature horses. Their charming figure and sweet temperament have gained the attention of fans from all over the world. Miniature horses are very well known for their small size and they are originally kept as mate animals, they still have many needs just like a full-size horse. Throughout the article, there will be featured amazing images of different mini horses from all over the world. Enjoy them, just like we did! Miniature horses have been bred for centuries by selectively breeding small horses and ponies from a wide range of horse and pony breeds, including the Shetland pony.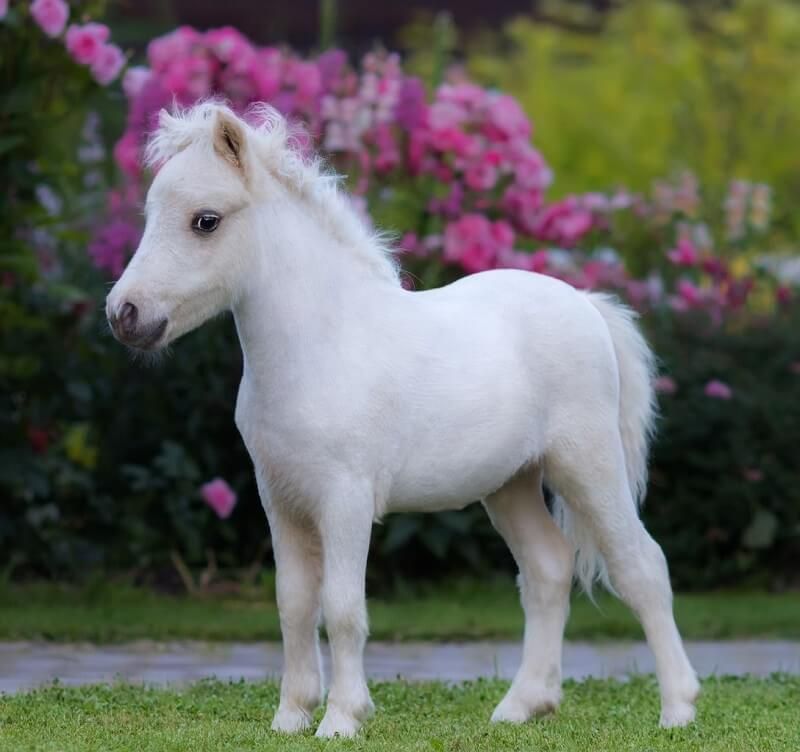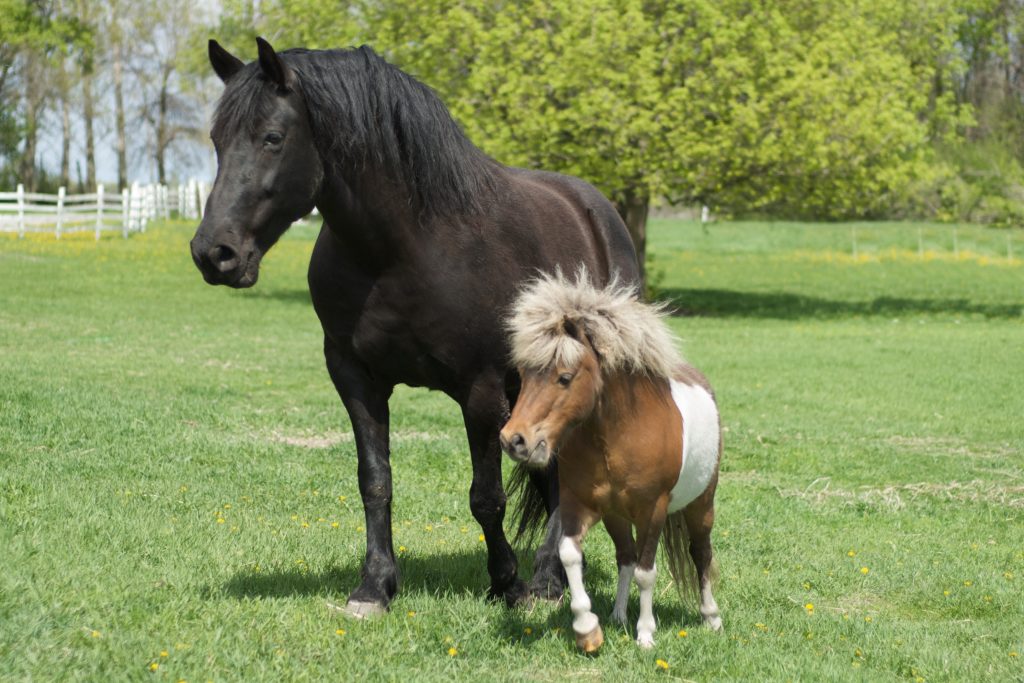 They were first bred in Europe in the 1600s and became famous due to their unique features. They arrived in the United States in the late 1800s, where they also went to work in mines. But it took many decades before the miniature horse got considerable popularity in the U.S. Miniature horses were initially bred for their novel size, but they have since found many uses. Early miniature horses worked in mines, where their small size was an asset in the tight spaces. They also were valued as companion animals, especially by rich people.



In our modern days, miniature horses are originally kept as pets and although most miniature horses are too small to ride, some owners drive their minis strapped to carts or sleds. Furthermore, miniature horses are often used as therapy animals. t hey work ss guide animals by assisting people with vision and hearing impairments. They also can make great emotional support animals because of their kind and tender nature. If you ever wondered what Colors or Markings miniature horses can have, we are here to give an answer to your question. They come in every equine color or coat pattern and you can even find solid coats, pintos, and spotted coats.



Their coats tend to be a bit deeper than those of full-size horses, and they usually have extensive manes and tails. The miniature horse's small size is its main feature because miniature horses manage to look like a full-size horse—just shortened down in size. They're very much alike in size to large dog breeds. This makes the mini ideal for people who live in small areas and can't afford or don't have the right conditions to own a full-size horse. Miniature horses are generally very smart, interested, kind, and friendly. They love spending time with other creatures but the experts suggest that it's still perfect if you let them live outside (with fit shelter) just like all other horses for their well-being and health.



Just like all the other horses, miniature horses require a proportionate diet of pasture, grass, rolled oats, and a lot of other grains. Due to their small size, miniature horses are easier to overfeed than to underfeed. That's why some of these horses suffer from obesity. For this reason, it is very necessary to feed the suggested amount for your horse's weight and exercise level. Miniature horses are usually good-natured and very easy to raise, but they are predisposed to some health concerns. One of the most common health problems is dwarfism mutation, a serious health issue that can cause several health complexities, usually tending to crop up in miniature horses.



Because of this fact many horse registries are now trying not to use miniature horses with dwarfism genes for breeding. These adorable creatures are typically easy to keep and train. They are the perfect solution for people who love horses but lack the ability to keep full-size horses. This is one of the best options for them because mini horses have all the features to become an equine's best friend. Furthermore, they're usually easy to handle for people with insufficient horse experience. Miniature horses are a great option for kids, as their size and tender nature make them more manageable to work with than larger horses.



Besides all the things explained in the article, keep in mind that mini horses are technically still horses, by that we mean that they are very powerful and need a lot of care just like any other horse. Miniature horses have become very popular these years, so it is actually very easy for rescues and breeders to find them. If you are looking to buy or to adopt a mini horse, it is best that you spend some time with that horse before you decide to bring him home. Be careful to ask the foundation about all the horse's past, wellness, and nature.