At the Races presenter and former jockey Hayley Moore was knocked to the ground by a loose horse she stepped in to catch at Chepstow racecourse. The incident occurred in a seven-furlong handicap Flat race, which had 12 runners including three-year-old Give Em A Clump.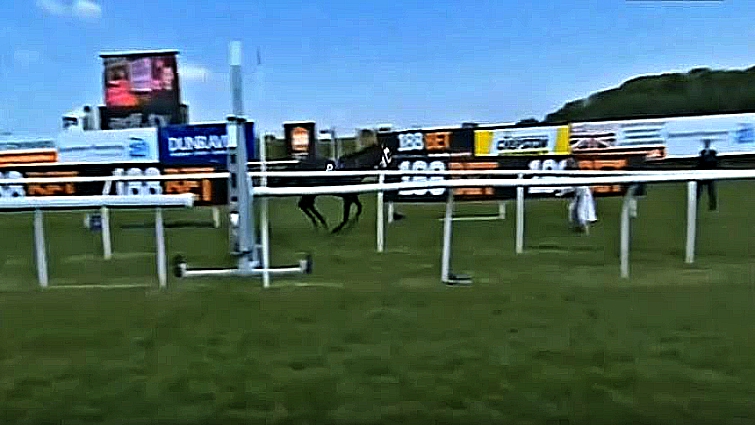 The moment Hayley, sister of former champion Flat jockey Ryan Moore, jump jockeys Josh and Jamie and daughter of trainer Gary, stepped out in front of the horse to catch it, was captured on film. Give Em A Clump was in the first furlong when he unseated his jockey. He then completed two laps of the track before Hayley decided to take matters into her own hands.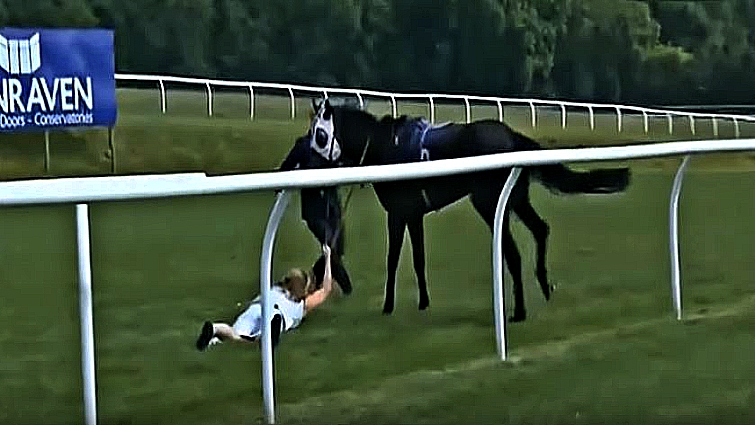 As he galloped towards the finishing line, Hayley walked on to the course and managed to grab his reins as he passed. She was pulled over and dragged a short distance, but hung on until the horse came to a halt. "It looked like the horse did a funny little jump in the first furlong and then stumbled," said Hayley "His jockey then came off and his blinkers slipped, slightly obscuring his vision — he was then essentially galloping in a blind panic.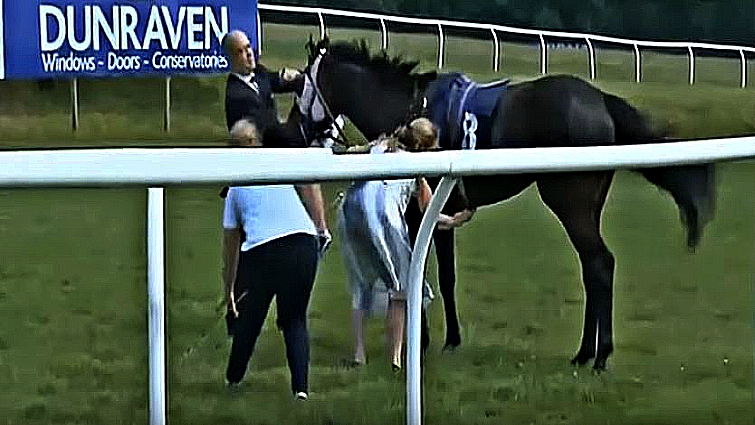 "I thought if I didn't try to stop him, when was he going to stop? He could have exhausted or harmed himself and I was worried he would run into something. I just didn't want him to run another lap scared," Hayley explained. A very brave girl, indeed.