We aren't afraid to admit it, fall is our favorite season. It's not that the other seasons don't have plenty of merits; we're huge fans of the spring, summer, and winter too! It's just that there's something extra special about the crispness of autumn weather, and the leaves turning. And we're not the only ones that think so. Do you know who else loves autumn just as much? Horses! They may be one of the world's most beautiful and majestic animals, but they aren't above a little horseplay when it comes to enjoying the vibrant fall weather.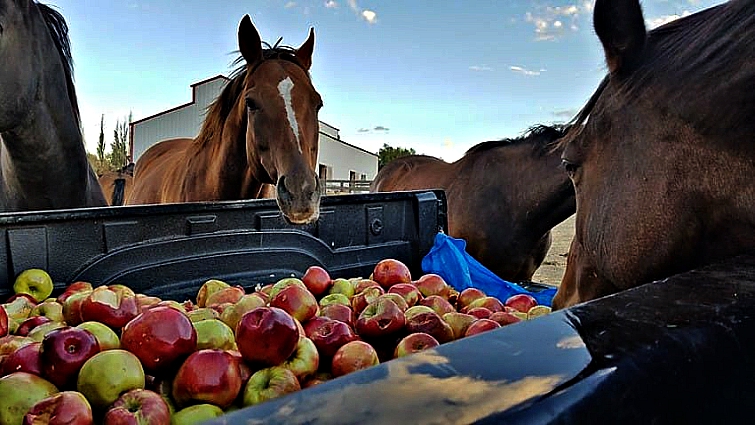 In fact, a goofy gaggle of horses from the Second Chance Ranch in Washington showed us exactly why fall is the absolute greatest when delivery of apples showed up at the ranch. As we all know, bobbing for apples is a long-standing fall tradition, but we doubt that the game's original inventor ever tried an equine take on the tried-and-true classic. Check out their hilarious, adorable responses to fall's favorite fruit in the gallery below!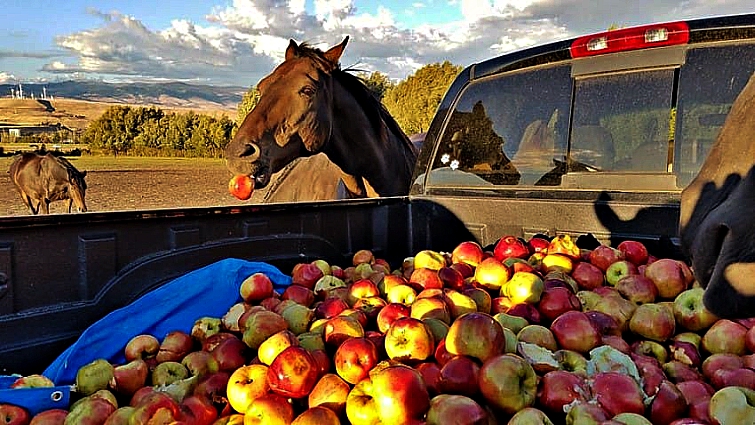 Second Chance Ranch is a Washington-based program that champions the rights of thoroughbred horses and gives these animals a unique second act as therapy animals. Originally, the organization operated as a rescue and rehab facility for thoroughbreds often raised for sporting purposes, that were abused or neglected. Over the years, the organization has pivoted. Now, the same horses that were once rescued themselves, help in therapy and leadership programs for humans that need a confidence boost of their own.

Still, even though these horses are consummate professionals, they still enjoy their leisure time. If you know horses, you know that "leisure time" often codes for following your favorite people around and begging for delicious treats. Horses know that people are all secret softies at heart, and if you nuzzle and whicker enough, you are bound to eventually end up with a tasty carrot or two. But of course, the holy grail of happy horse snacking is the apple.