Mojave Kid is a magnificent Arabian stallion born in May 2001, who is owned by Lynn & Arnie Myhra. His owners say that he has a terrific work ethic and possesses extreme athleticism. He continues to get more stunning over the years. Despite his young age, he began his show career early in western pleasure.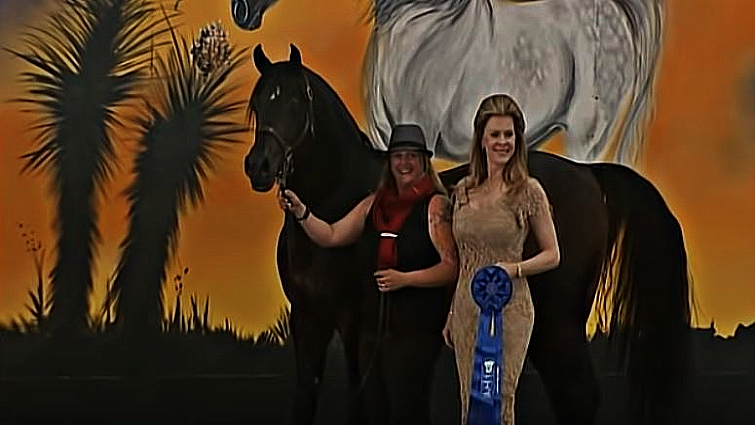 His very first show was at Scottsdale where he won second place among some very competitive horses. He has become unstoppable ever since. Now  Mojave Kid is a multinational champion in dressage having won 20 national titles and 40 regional titles in different sport horse shows. In the video below where he is seen participating at Scottsdale liberty, he was only 11 years old.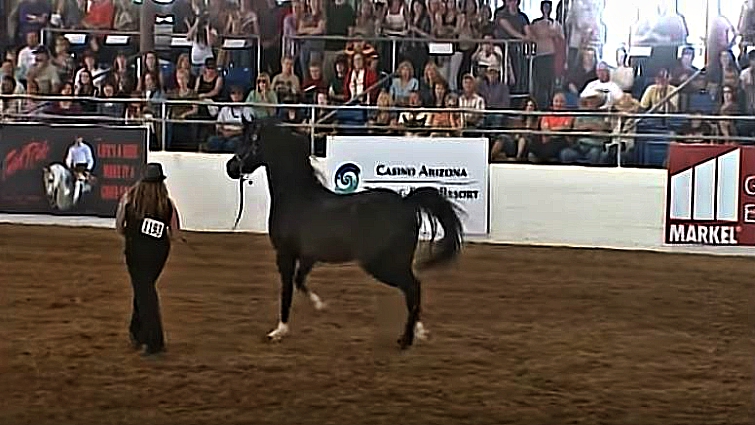 This was his first appearance in a big event and he managed to turn it in his own private show by stealing everyone's attention. This beautiful stallion knew he was being watched and made sure all eyes were on him. He has so much fire through his veins and we can all feel it when by watching this passionate presentation.

People who have watched all of his appearances and people who have met him say that this video doesn't do him justice because he is even more beautiful in person. We are sure that his owners must be very proud of him! Enjoy his incredible performance and tell us if you want us to add more videos of him.

Have a look at the following video for more, let us know your comment on the video, and do not forget to spread out the video on social media with your friends and family!