I know you have all watched a lot of videos with the fake pony pranks where horses have had the same reaction. They have mostly been scared of the idea of having a mini version of them, in front of them. They usually overreact about it or vent their anger with these fake toys because it gets disturbing for these horses to have in front of them something that they have not seen before.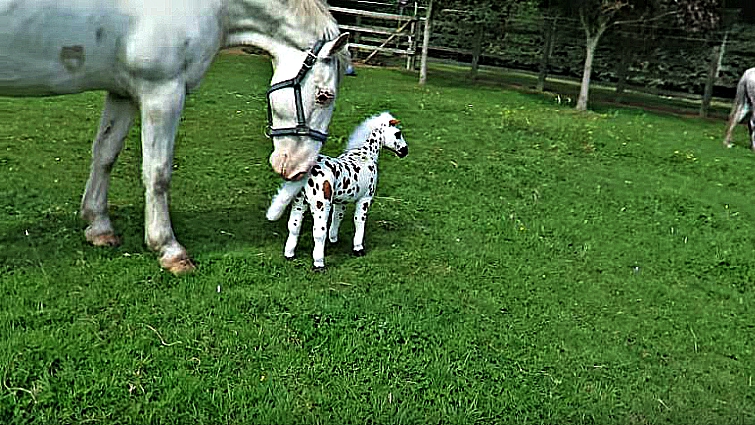 Different from the usual case, this horse shows that he is smarter than the other horses. In the beginning, he felt for the trap but later on, he understood that what was in front of him was not real. First, he gets closer and closer to the fake pony and starts pampering it with his head but he gets no response. He continues doing that until the fake pony fell off; that was the moment where this horse realized that this is probably a trap by his owner and what did he do? He just left the pony laying on the grass and walked away.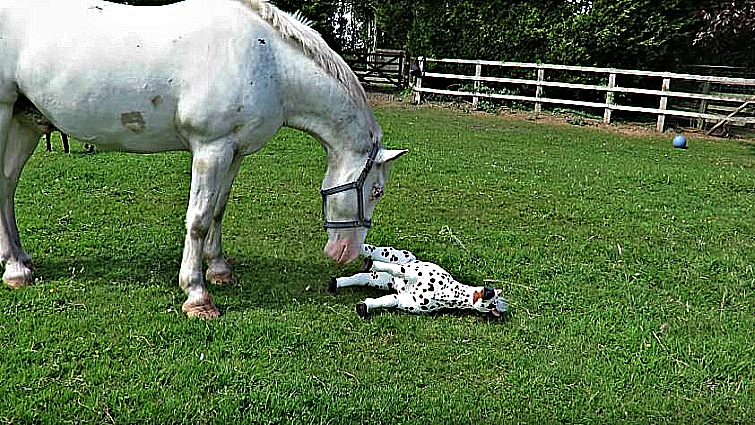 He never thought of going back or overacting of something that was unusual for him, which needs to be congratulated. He proved himself smart. Have you ever done this trap to your horse? What was your horse's reaction? Let us know in the comments.