A horse in Australia went from being unwanted to an internet star after a video surfaced of the equine showing off his unusual talent on an electric keyboard that had been set up outdoors. Using his lips, Murphy plays a tune any horse could be proud of.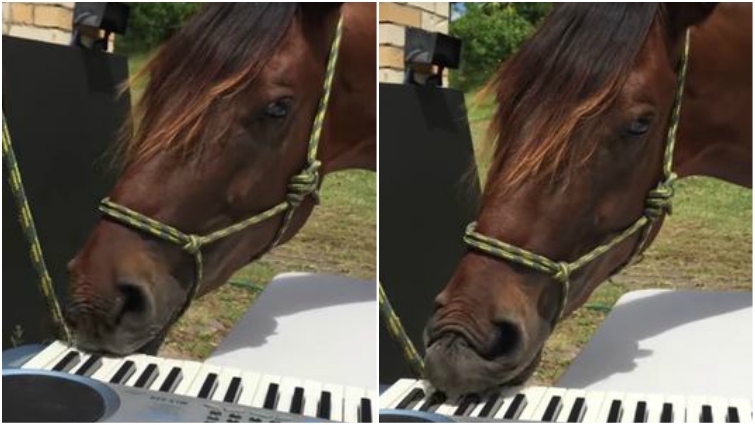 If you're a horse lover, Murphy's story will break your heart, although it has a happy ending. Calling him an "advocate to all rescue horses," Murphy's owner, Sophie Bainbridge, shared that at 8 months old he was loaded on a truck and sent to the "doggers."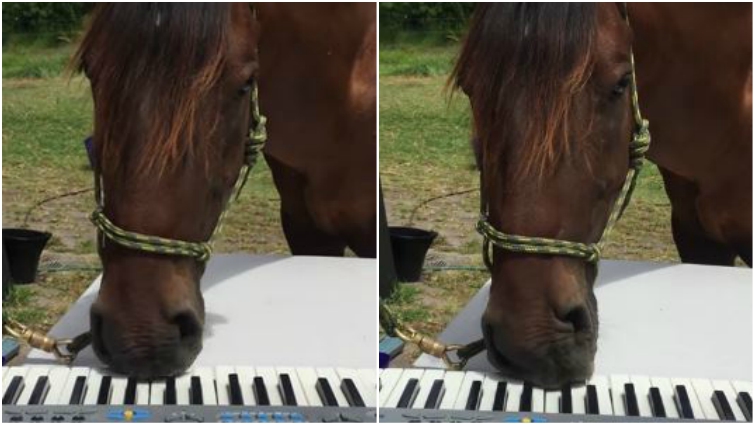 "He was totally unhandled on purchase and only had days to live before being dog meat before we purchased him. Murphy was riddled in ringworm and internal worms," Bainbridge wrote.

Thanks to the love and attention bestowed upon him by his new owner, Murphy has become a beloved pet. "My little boy is now so happy and healthy at 3 1/2 and loves to be ridden and loves human company. Just a little horse playing the piano who truly loves life."