It's safe to say that equestrians have tried every possible way to trail their headstrong horses into the trailer but have failed miserably. All horses have their stubborn moments when they refuse to do even the easiest task required by their owners, so it is needless to say we all have dealt with stubborn horses who didn't do what we told them to do. In this video, we are presented with a very funny video, who shows 5 easy steps to get a pony in the trailer.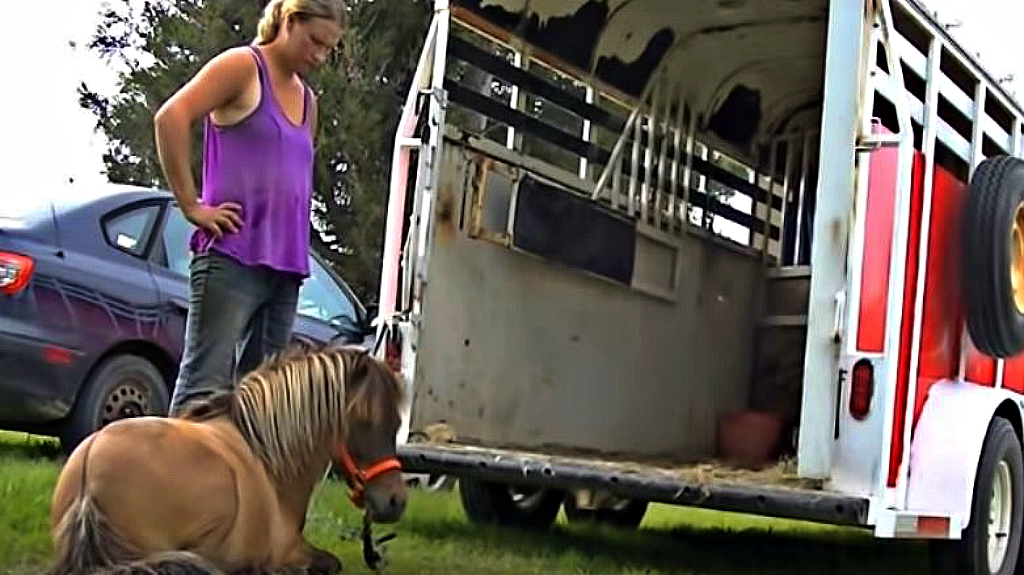 Read and watch below the hilarious steps:
Step 1- Pull the pony in
Step 2 -Push him in
Step 3- Try to pick him up
Step 4-Feed him his favorite food
Step 5- Just give up and call a friend
I'm pretty sure that every horse owner who's ever strived with this problem found themselves in this video. Trailering your horse may be a stressful thing to do so if you plan on trailering your horse in the future, then you may as well practice before.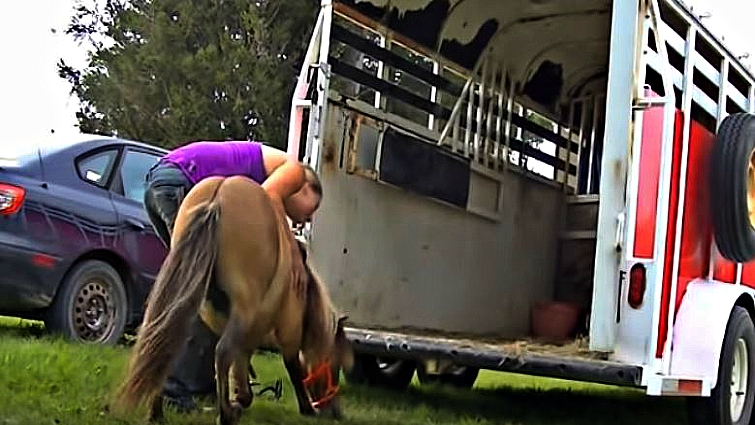 Even though I'm pretty sure that everyone who saw the video already assumed, we have to say that this is a funny video and this is not the right way to load a horse into the trailer.

I know you are all wondering if the pony managed to get in the trailer at the end. We are not going to spoil this funny moment for you but just wanted to warn you that you will laugh out loud while watching it.