One of the biggest fears, when we get old, is that we will not be able to the things w love anymore as we won't be capable of doing in, especially when it requires a lot of physical activity. There is a perception that life ends at a certain age, no matter of you being alive. A lot of people think that as long as they won't be able to do the things they love then life will get boring and you will start being nostalgic about the old days. Well, it does not necessarily have to be like that.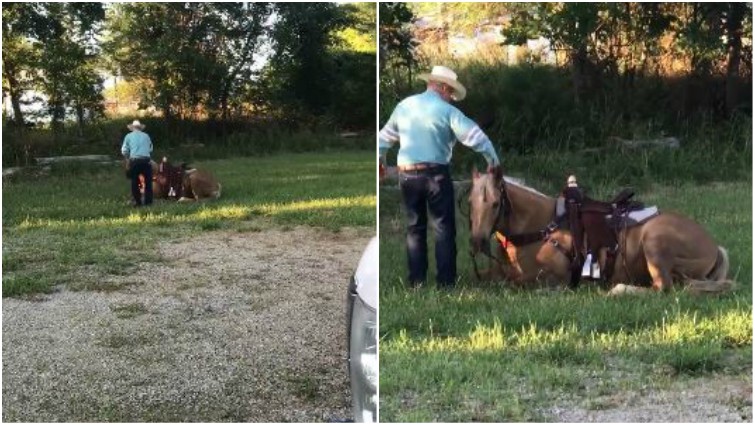 There are a lot of people who fight hard for their dreams and even that they get older over time and less energetic, they still find a way how to do the things that they love and never stop, challenging all people's expectations and most importantly, escaping from the boring life that they would have had otherwise. These are people that we need and examples to show to everyone and that is exactly what we are doing with the video below.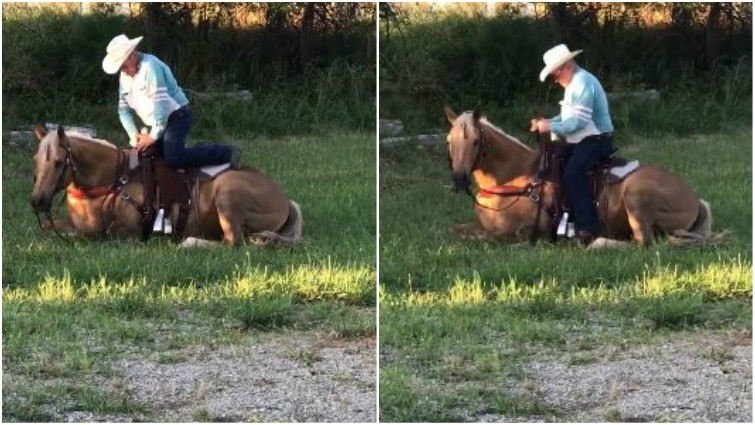 Dick, the old man from the video, is able to ride his best friend Bandit because he is a well-trained horse. They have taught him a very important lesson so that Dick could keep on riding him! When you have a horse like Bandit everything is possible and Dick's family is so glad about that. They thought that they will never see him riding again because he had some problems walking properly.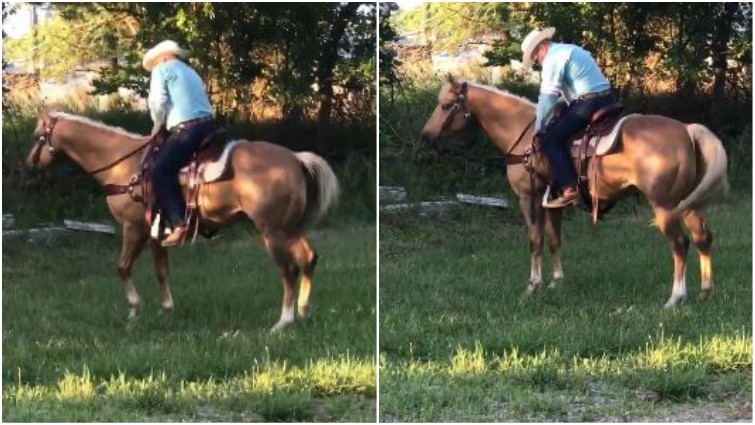 Dick wasn't strong enough to get on the back of his horse due to his leg problems and that really made him sad. So, the family decided to train Bandit to do something that will be helpful for Dick. As you can see from the video Bandit is getting down on the ground which makes it easier for Dick to get on its back.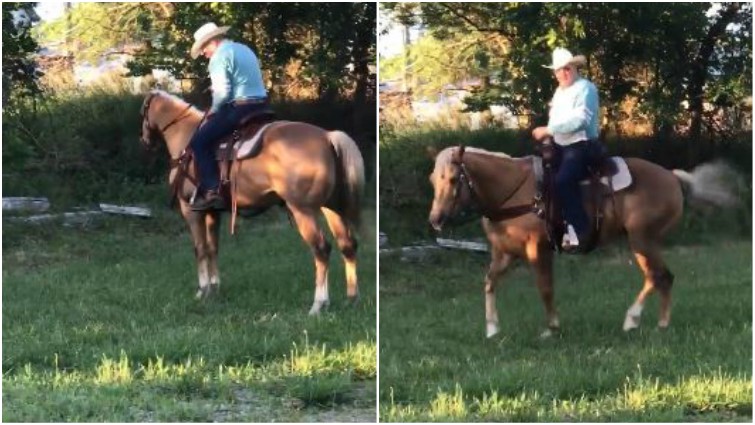 Thanks to his family and his talented horse he is now able to feel the pleasure of riding again. Dick never stopped thinking of doing what he loves the most, riding horses and I am glad that he has an amazing family who supported his wish and made everything possible to make it true. Please watch the video below and get the dose of inspiration you need today.