Horses are ridden for pleasure and usually people love having them around, touching them, feeding them sometimes, and maybe having a ride with them when this is possible. Horse lovers always enjoy a trail ride, a full gallop on the shore or a horse show and they simply can't get enough of these majestic animals.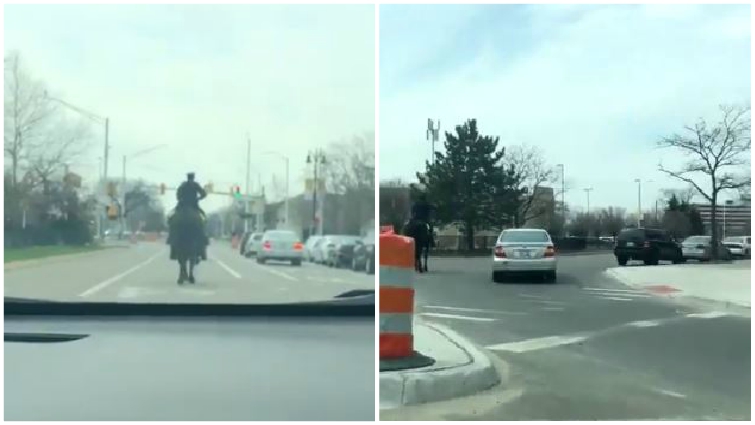 Horses aren't used anymore for field work, or carrying things but there are mounted units that use the horses to patrol the streets, control crowds in case there is trouble, and watch over people in a certain area. Do the officers on the horses' backs have the right to pull over lawbreakers in a traffic situation? Apparently, they do because the mounted police officer in the video chases after a car and asks the rider to pull over.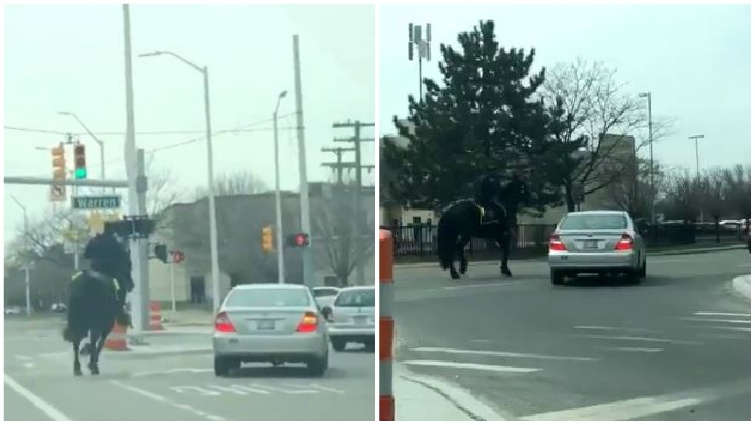 Officer Brandon Murphy of Wayne State University Police Department and Detroit Police's mounted unit noticed a driver texting and not wearing a seatbelt. He just put his horse Remy on the chase and pulled the driver over and did what he had to do, issued a ticket.