We all know that horses spook easily especially to things they don't know or understand. They have got this intention to flee or change direction when they come across something they think it is strange. Maybe this is what helps them flee predators in the wild but when it comes to riding it can be a very annoying and uncomfortable situation.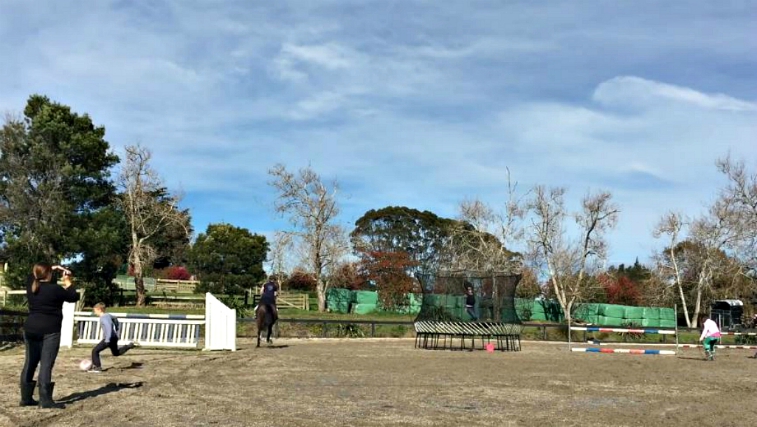 Most horses can be desensitized which usually takes a lot of hard work but there are horses who are more reactive than others and then there are horses who don't even blink no matter what is around them. What you are going to watch in this video is a clip posted by Brookby Heights International which shows a horse working in extreme circumstances and doesn't even flinch. Brookby Heights International wrote in the video description, "Ok guys, the joys of selling horses. I keep being asked if this horse is "good with children" the last person asked for "a video" ??? So I have checked just in case I had accidentally advertised her in the "nannies looking for work" section. I haven't.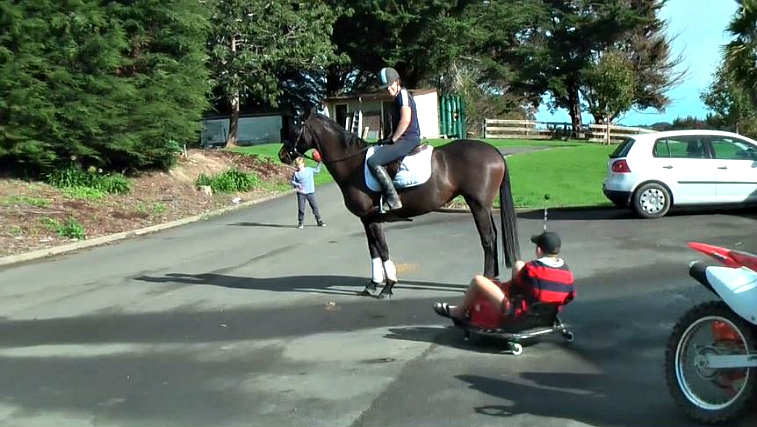 Anyway, today Nouveau Heights, aka Pumba humoured us…. no children or horses were harmed in the making of this video… surprisingly…" Watching the video we come to believe that this horse is a saint as she just minds her own business and doesn't want to know what happens around her. Watch the video and share your opinions with us.
Pumba working in extreme circumstances…

Ok guys, the joys of selling horses. I keep being asked if this horse is "good with children" the last person asked for "a video" ??? So I have checked just incase I had accidentally advertised her in the "nannies looking for work" section. I haven't. Anyway, today Nouveau Heights, aka Pumba humoured us…. no children or horses were harmed in the making of this video… surprisingly…

Posted by Brookby Heights International on Friday, June 2, 2017