We are used to seeing kind humans rescuing and saving animals' lives but it doesn't happen often to see animals of the same kinds helping each other and doing everything to save each other's life.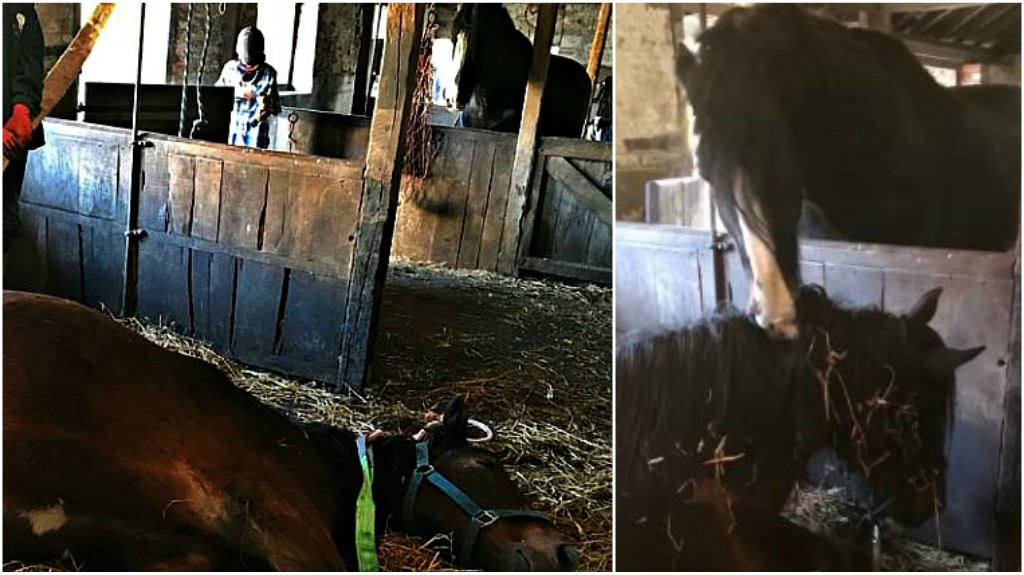 But that's exactly what happened in the United Kingdom after a beautiful Shire horse named Bea saved the life of her stablemate after she was in the last moments of her life.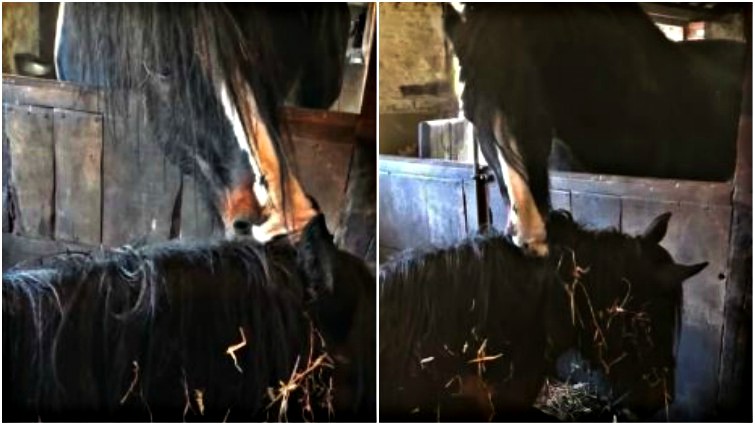 They did what they could and tried every option they could think of but all the attempts were in vain. They even used machinery to get her up and pull her across the stable but Beatrice still couldn't get up.

Beatrice is a 16 years old shire horse, diagnosed with colic, which caused her to collapse. The unfortunate horse collapsed from crucial abdominal pain after her heart rate and blood pressure rose to almost deadly levels.

Her owners did everything they could to bring her back on her feet, including using machinery to get her up, but all their attempts were unsuccessful. After losing all their hopes, they decided to call their veterinarian to euthanize her, so they could put an end to her sufferings.

Beau, another horse of the stall, had been watching the whole thing and when his owners let him out for some food, instead of going to eat which he regularly does, he went right away to Beatrice and what he did next was simply marvelous.

He continued to lift her head up and put her into a more straight position. Just when everyone had given up, Beau insisted on saving her life and managed to do so! Watch the whole story in the video below!