When it comes to horses, we all know how lovely and kind they can be. It is a known fact that horses are very friendly not only towards humans but also to different animals. We have seen in many videos on the internet how they interact with humans, other horses, cats, dogs, etc. The video presented below was captured by a woman who initially thought that she would only film her friend cleaning the hooves of their horses.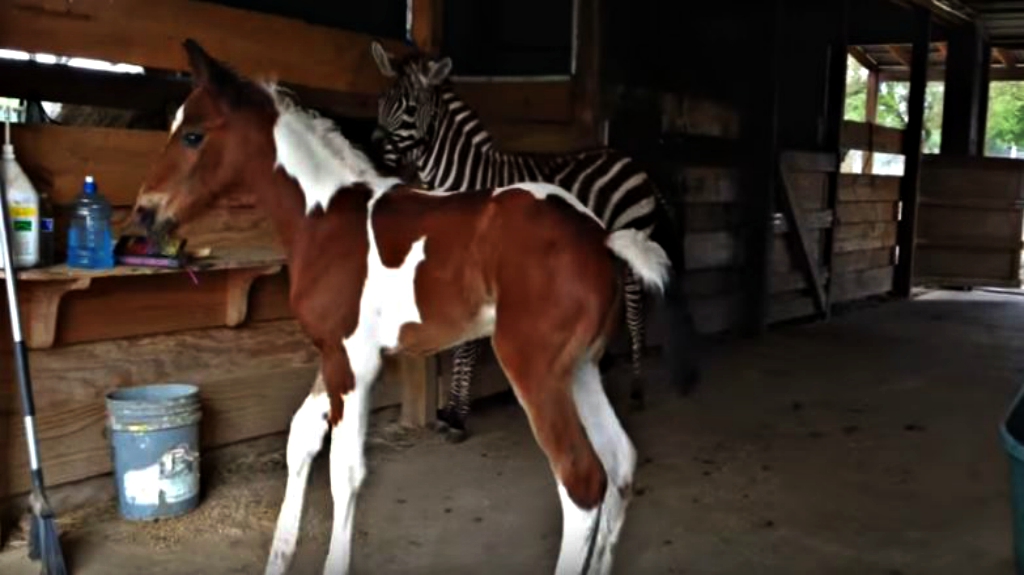 Throughout the video, she can be heard smiling because she liked the beautiful scene that was created there. At the beginning of the video, we can see a little foal named April who looks very curious and couldn't contain her excitement while hopping in the barn because she saw something she had never seen before in her entire life.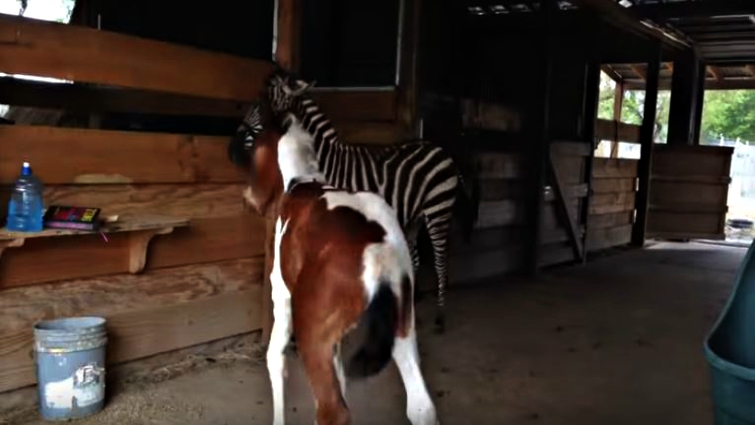 Just when she was running around the corner she saw a striped zebra hanging out in the barn! We learned that this small farm breeds not only horses but also zebras every year, but the gorgeous zebra was a little bit shy to approach all of the horses.

You can see how April also ends up getting another yellow pony wound up from the encounter! She simply couldn't believe her eyes and didn't know what to think. You can see when she goes near the zebra that she was quick to stop in her tracks and run off the other way! Enjoy the video below and if you liked what you just saw, make sure to share it with your friends.