We have said it many times that foals are some of the cutest creatures in the world and it is a wonderful thing to watch them grow up. They are very curious about everything, not only towards other horses. What makes foals so adorable and charming is that they are very loving, curious, and love to play. It is always a pleasure to watch them playing around and explore everything around them.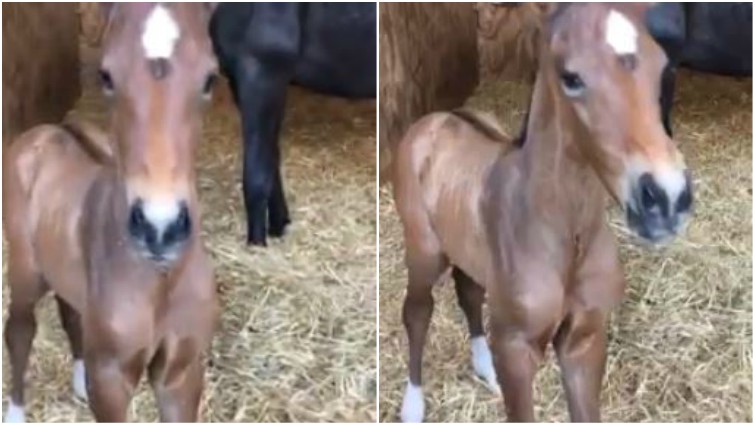 As long as they are in a safe place, they are very confident and don't mind displaying their playful and happy side. One of the most charming foals we have seen on the internet is surely the one shown in the video below. Her name is Lola and she is very friendly toward other humans.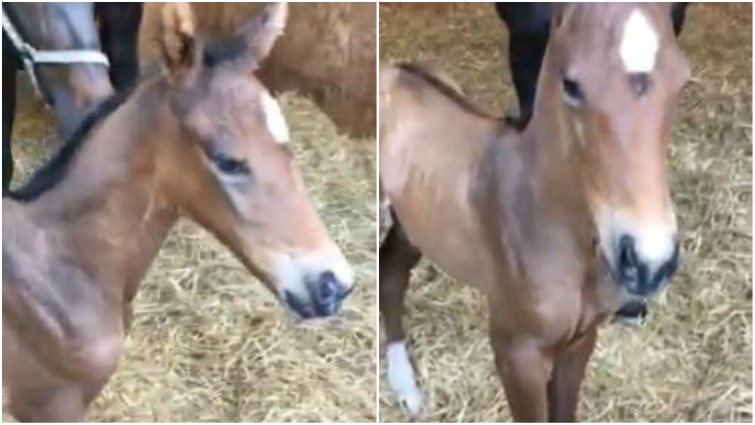 She loves to be around humans and as you can see in the video below, just when a kind woman complimented her, Lola made sure to thank her in her own special way. Lola definitely loves interacting with other creatures and is confident enough to pose in front of the camera. She is born to be a superstar and craves the attention of other people.

This video is proof that you can create a unique bond with horses even when they are at a young age. Lola is one of those horses that everyone would be happy to own because not only she is very beautiful but she is also very loving and friendly. Watch Lola interacting with the woman in the video shown below.