We love horses not only because of their majestic physique and incredible movements but also for their amazing, playful personalities. They are so fun to work with and the time you spend with horses it is always worth it. They are very intelligent, funny, kind but they also want to be the center of attention in every situation.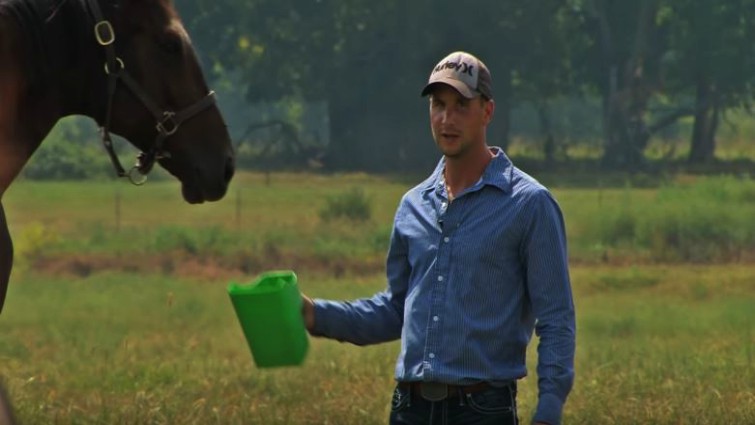 Just like humans, they become jealous when you try to spend time with others. In fact, it's also dangerous to try different tricks when you are around horses because they can kick or buck when they feel nervous.  In the video shown below, we can see a jealous horse who kicked his owner just because he was complimenting another mare, who was standing next to him.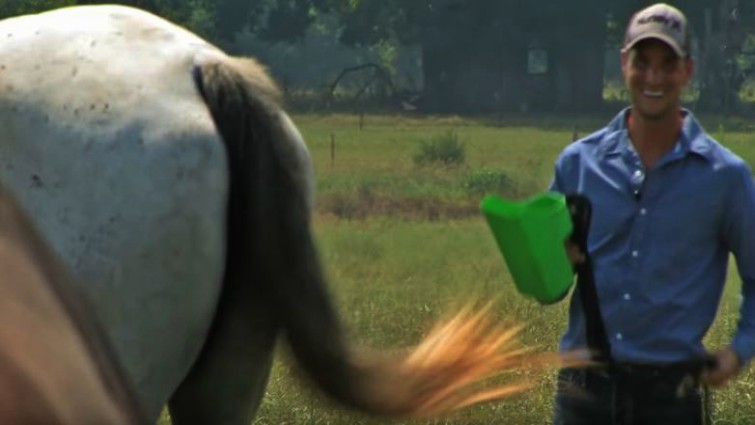 The man in the video is Taylor Hanes, a very talented horseman who is known all over the world for his beautiful performances. As you can see, Taylor didn't do anything to that horse but she still couldn't contain herself and immediately expressed her jealousy. He was shooting an ad for his line of performance horses and everything seemed fine until he gave a compliment to one of the mares.

Fortunately, the mare kicked him right where he had his microphone, so Taylor wasn't hurt badly, just a small bruise on the back of his leg. He can consider himself lucky because as you know, horse kicks are very powerful and you can end with serious injuries. Don't miss watching the video below and share it with your other equestrian friends.