There is just something so majestic about horses. The beasts of burden have that perfect combination of gorgeous manes and sturdy bodies that make them feel both comforting and fierce at the same time. Seeing one for the first time in real life is always an incredible moment.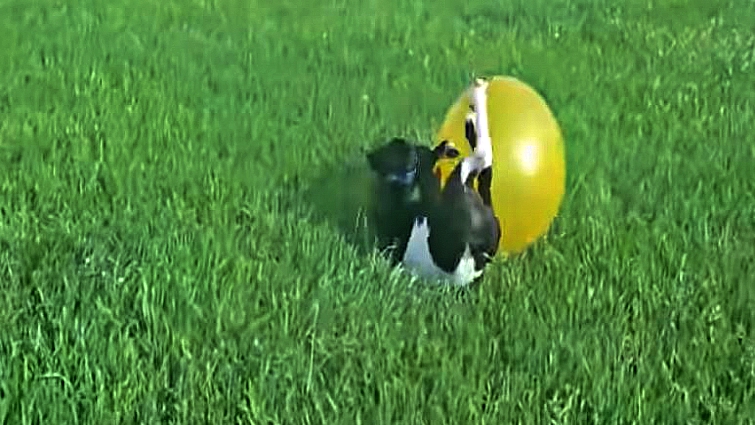 I remember being in elementary school and having a joint birthday party with my best friend where we rode around at a local farm. If I close my eyes, I can still feel the wind in my hair from galloping across the field. This little guy, however, isn't one you'll be able to take a spin on. His name is Beau, and what the mini horse lacks in size, he more than makes up for with his adorable playful charm.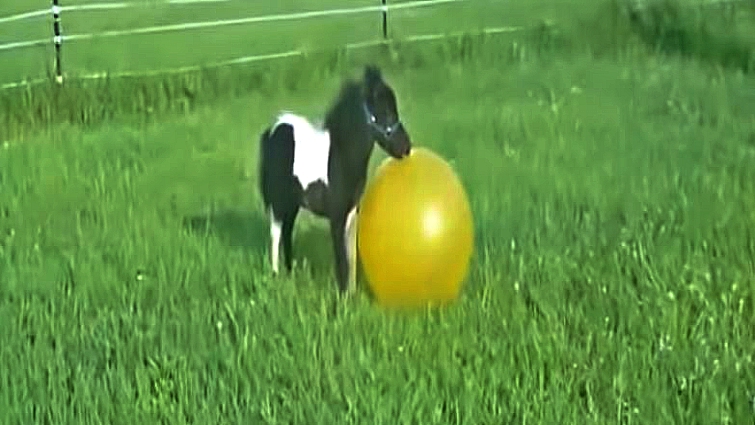 Just like another cutie named Charlie, this handsome fella knows how to have a blast hopping and running around his enclosure. He trots along with his handler and even has his own little stuffed horsey friend to keep him entertained. As cute as that toy is, though, it's clear Beau has another favorite playtime activity.

When he sets his eyes on the yellow bouncy ball, he gets an extra spring in his step and has a blast chasing it around in the grass. It's like watching a child at recess! He rolls around and taps at it with his tiny hooves. Take a look below and be sure to share it with your friends if you think it is worth sharing.