We are convinced that everyone has heard of a farrier and especially all horse owners know that it's incredibly important to hire one. But a lot of people have asked us frequent questions about farriers. Today we have decided to give answers to the questions above:
-What does a farrier do?
-What modern methods are used by the farriers to cross over human and horse care?
-How frequently should an average horse visit a farrier?
-How much does a farrier cost?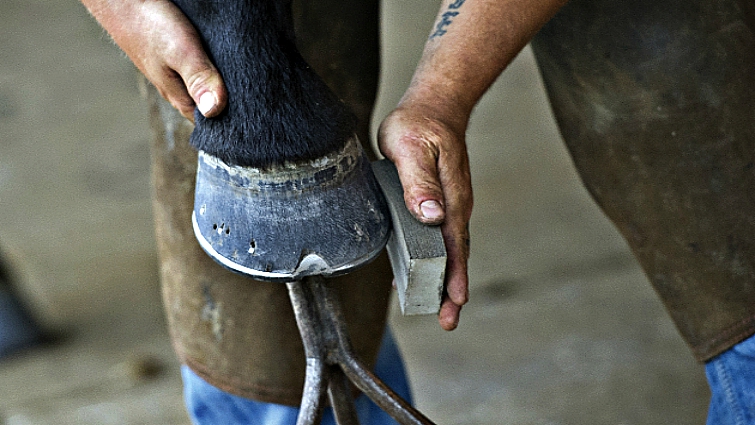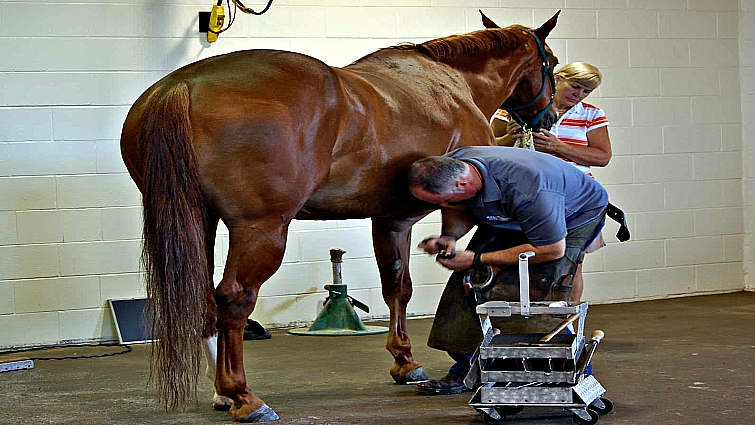 And most importantly what things we should never say to a farrier. Let's begin by showing you all the necessary information you need to know. A farrier is a specialist in equine hoof care, his job includes important processes like the trimming and balancing of horses' hooves and also when it is required they must place the shoes on their hooves. In order to keep a horse's feet in a proper condition, the farrier should "pedicure" the shoes, a procedure who consists of constant checking and filing to ensure there are no chips or splits that could cause future problems.


The farrier must keep a close relationship with both the veterinarian and the owner because he has the ability to translate two-dimensional data about the hoof into a proper trimming and shoeing procedure. Apart from the commonly recognized skills that a farrier must have, a professional farrier must be able to provide the important process of forming a three-dimensional dynamic structure—the hoof. It is also essential that while doing all these tasks, he must have in his mind a good understanding of a horses' inner anatomy.


The farrier is an essential contributor to both the diagnostic process and the treatment plan by providing conclusions about hoof increase, hoof and shoe wear, structural and functional abnormalities, recent changes, shoeing history, etc. There is an old saying that remains true even in these days that says: "If you don't have a foot you don't have a racehorse."


This saying proves once again that in order for a horse to train well and race well, you firstly need the foot to be in good condition. There are different disciplines from infections to bio-mechanics that a farrier should have knowledge of because they specialize in equine hoof care. Today, this kind of discipline is more advanced than ever and involves a mix of skills that all the farriers should own. Methods used to adjust humans are also being applied to horses with unbelievable results starting who start from small changes but can turn out to so much more.


The average horse needs to see a farrier every 4 to 6 weeks. As we know not all the horses are the same so some horses may need to visit the farrier more often or less, depending on the situation. Concluding how often your farrier visits your horse, is one of the key factors who determines the growth rate and current health of your horse's hooves. After providing you with all the necessary information we are now presenting you with some typical sayings that all horse owners have said to a farrier, but we warn you to never say them again.


1.Oh, I forgot to tell you I'd bought another horse. It's a Shetland/Shire/unbroken, unhandled two-year-old fresh off the moors. You don't mind doing it while you're here, do you?
2.I used to shoe my own horses, but I could never get the angles right. Do you think you could take a little more off that back foot?
3.I thought I'd leave them out until you got here as it's such a nice day. I think they're at the other end of the 80-acre field – I shouldn't be more than an hour or so catching them.


4.I don't understand why the shoes didn't stay on. I just had them done 13 weeks ago.
5.Does it mean my horses have some sort of deficiency when they chew the paint off your truck like that?
6.It must be great working outside all day! (said in the middle of winter, when your farrier's nose is blue, he's got a hacking cough and he's having to wave his hands in front of the forge to feel his fingers).
7.Let me call my neighbors and their 5 kids. They have never seen a horse shod before.
8.You sure earned your money on that one!
9.We need to keep the price down on this bill.
10.He's normally gentle as a kitten, but it is the first time I have had a halter on him.