Life is about second chances as well and we need to know where and whom to give them. Several inmates in the prison state of Maryland are hoping to improve their lives after prison by working with retired horses, as the Thoroughbred Retirement Foundation has found homes for these horses at the place where inmates are trained as grooms.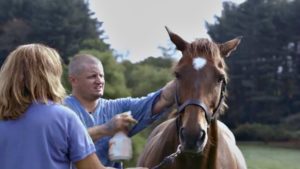 A video released from National Geographic shows that there exists programs that facilitate the life of prison inmates. On this farm prison inmates are serving their time by caring for retired racehorses. Thos program boosts compassion while teaching new job skills. It was proven that similar programs have helped decrease the chance of an inmate returning to prison.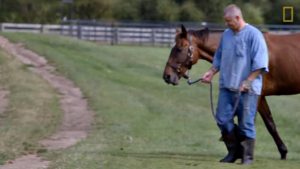 Besides all, that's what this world needs to train inmates to do something good with their life, not just lock them up, give them a place to sleep a place to work out but they need to prove they can be good and useful in society, as they are humans too. Furthermore it is beneficial for both sides of the story. For more information visit the National Geographic site or. What is something that you made a good use of? Watch the video and you can share your opinions with us.
Horses Give Inmates a Second Chance

These horses are given a home at correctional facilities—where inmates are trained as grooms, instilling in them compassion and patience that helps them better return to society. Watch: http://on.natgeo.com/1NYo8Nq

Posted by National Geographic on Friday, December 18, 2015