Barn fires are one of the most dangerous incidents that every single equestrian is afraid of. Image waking up in the middle of the night and see a burning fire to your barn. This is a story of the Martin family of Oconee County, Georgia.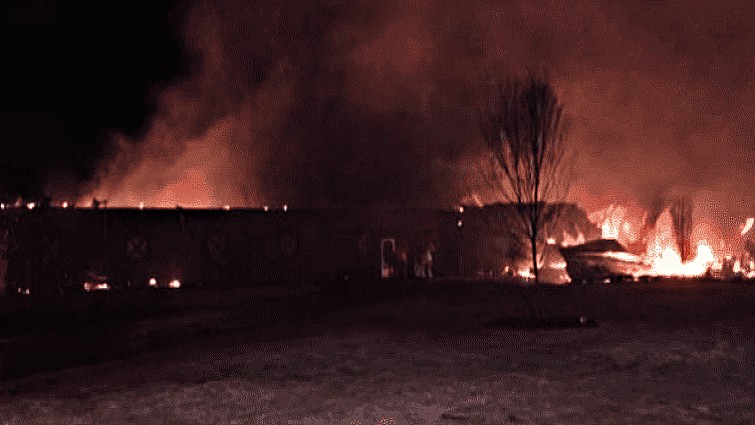 They were awakened in the middle of the night to the sound of their barn burning with their 14 Clydesdales, including a three-week-old colt and a pregnant mare due any day, trapped inside. The doors were locked shut due to the power being out and the fire burned all around the building. They may have all perished, had it not been for the quick thinking of the family 16 year-old-son, Macon Martin.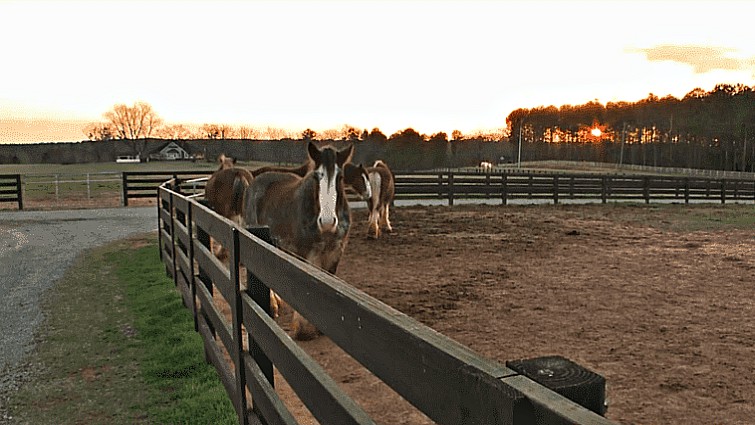 "I just ran right out," Macon told the local news. "I had no clothes on, no shoes – no nothing." He jumped into his family's Gator tractor and used it bust down the door, calling his mom to follow him. They were able to open up the end of the stalls and pushed the horses out. And while they lost the barn completely, He saved every single one of their beloved Clydesdales.

The fire was caused by a lightning bolt. "It shook the whole house," Shannon Martin told the local news. "One minute I am in bed; the next minute I am standing up next to the bed trying to figure out what bomb went off." Our hearts go out to the Martin family but we are so thrilled that all they lost was the barn, which can be rebuilt. Macon is a true hero! Leave your words of kudos and encouragement in the comments!