I think no one has ever had so much fun with a fitness ball. Zervas, a magnificent 4-year-old Frisian stallion, has a weakness for fitness balls. He has tried more than 20 balls since he was 11 months old. He usually rubs against it, stretch on it and play with the ball. It's really strange to see such a rare all-black horse playing with a coloured ball. The only colour of a Frisian recorded in the studbook is black, however, this can range from very dark brown or black bay to true black.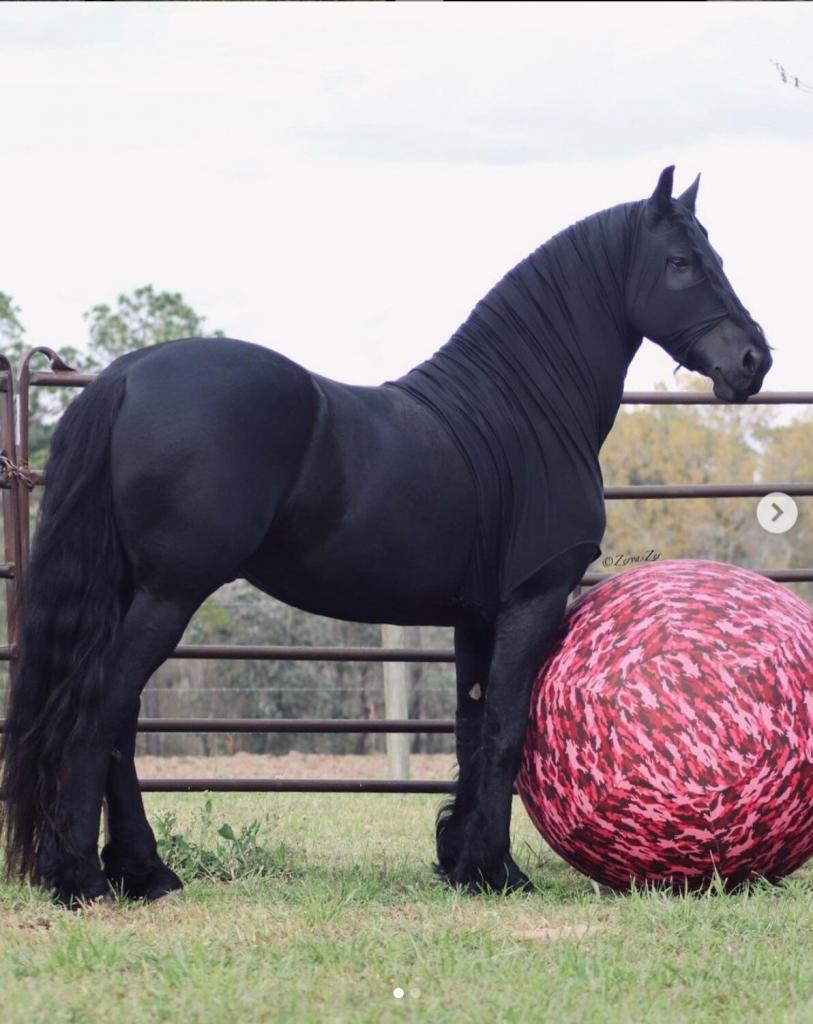 Many Friesians appear black when their coats fall off or when they have discolored from the sun or sweat. Although Frisian horses have been used as war horses for centuries, they have a calm demeanor. They are willing, sociable students eager to please their owners. These traits are excellent for any horse. The Frisians have a good temperament for any level of rider. However, we should also keep in mind that Frisian horses are difficult to clean and require high maintenance.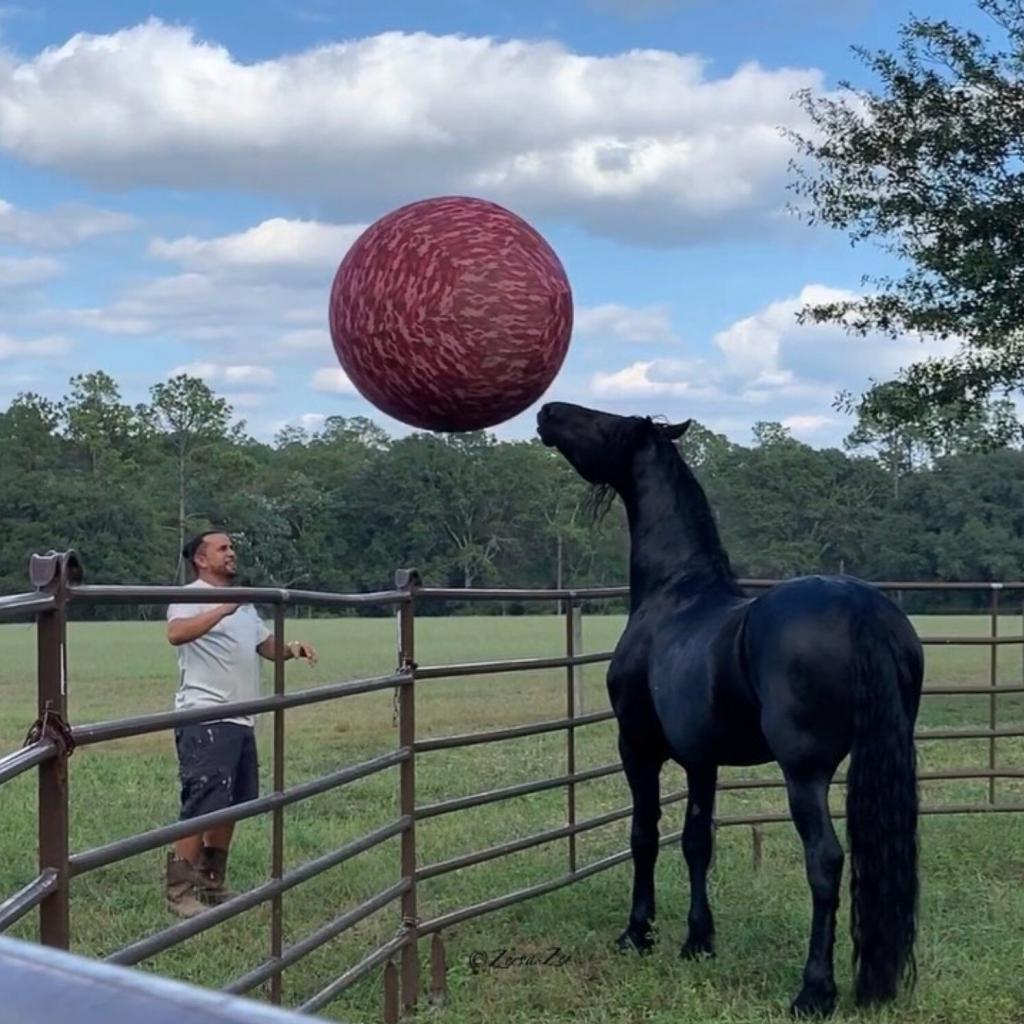 To maintain the look of your Friesian like in the photos, you need to spend some time looking after the coat, mane, feathers and tail. As we can see in the video, this Friesian looks really lovely which means the owner went to great lengths to make him look so good looking and attractive. Friesian horses have a calm and firm personality. You might not think about it right away, especially since they were used in combat a long time ago, but it's true. They are loyal, helpful and cheerful.

In fact, this breed of horse is often used for shooting due to its gentle nature and ability to take directions easily. But they were once very close to extinction. By the end of the 20th century, they almost disappeared all over the world. Fortunately, today they represent around 7% of the total horse population in the Netherlands! The very thought of losing such an ancient and magnificent breed is alarming. Have a look at this playful horses!