I believe you all recognize Haflinger horses or known also as the golden horses with the golden hearts. They are normally very patient and kind, but the foal shown in the video below is not just like any other Haflinger horse, he is very unique! Although he is just 21 days old, the adorable horse named Blitz loves attention and will do everything to get it.
Along with his mare, he was participating at the Parade of Breeds! The handler was leading the mare and her foal but Blitz had other plans in his mind and decided to steal the show with his unusual movements.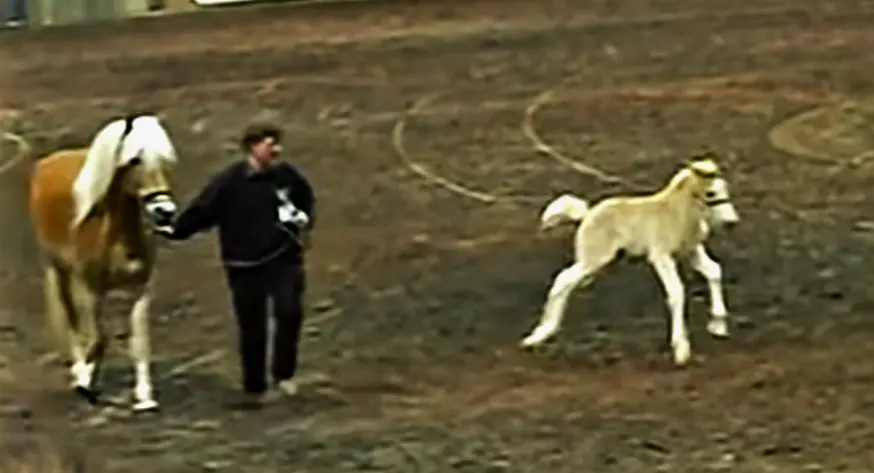 Foals are usually very shy and only want to stay beside their mothers, especially on the first days of their life, but Blitz is one of a kind foal! He lives for the moment and wants to do whatever he likes no matter where he is.
Although the people behind this event hadn't planned something like this to happen, they thought that the foal's gesture only brought more attention to the Parade so they were very happy with it. Many people were worried that the foal was a bit scared but if you look closely, you will notice that he had his ears up almost all the time and is in fact, just a playful foal who only wants to play around and have fun.
Don't miss watching the funny moment shown in the video below because it is guaranteed to make you laugh. Have a look at the following video, let us know your opinion on the video, and do not forget to spread out the video on social media with your friends and family!