Although this is a horse website, I have noticed that a lot of you are huge dog lovers as well, hence I am bringing here an amazing video that is a great representer of the dog-horse relationship. Although appearance-wise they are both so different, they are both characterized by a playful and calm nature.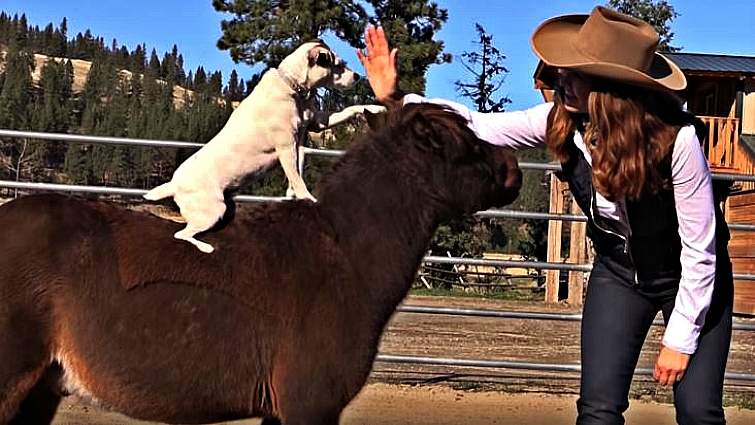 Let's get in touch with our beautiful story below. This cute dog was caught on camera riding his friend the horse and play with him. The two adorable animals have many fans all over the internet- they perform a number of stunts and have many talents.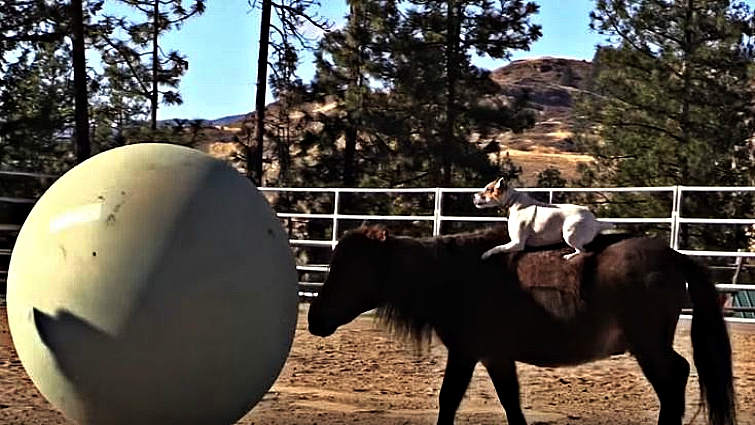 Dally a nine-year-old Jack Russel and Spanky a ten-year-old miniature horse. Francesca Carson, who works with the successful double,  captured the video of Dally riding Spanky around the 100-acre ranch, in Spokane, Washington, USA.

I just have to say that they are both so beautiful and together, they are definitely a match made in heaven. Sometimes, horses do get annoyed by other animals who want to ride them but this is definitely not the case. I would like you all to watch the video and let us know what you think about this duo. If you think that this video is worth sharing with your friends, make sure to do so.