During winter all horse owners are very worried about their beloved horses and usually decide to keep them inside. But as we all know, horses are free spirits and only want to stay outside and enjoy nature. A great solution to entertain your horses is to let them get the exercise they need by playing inside the barn.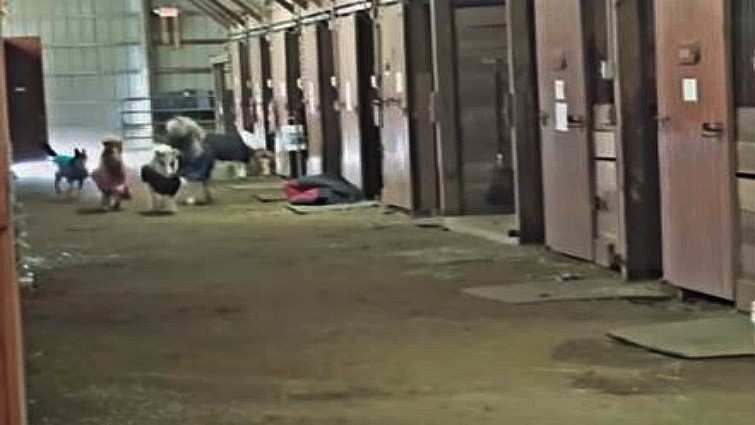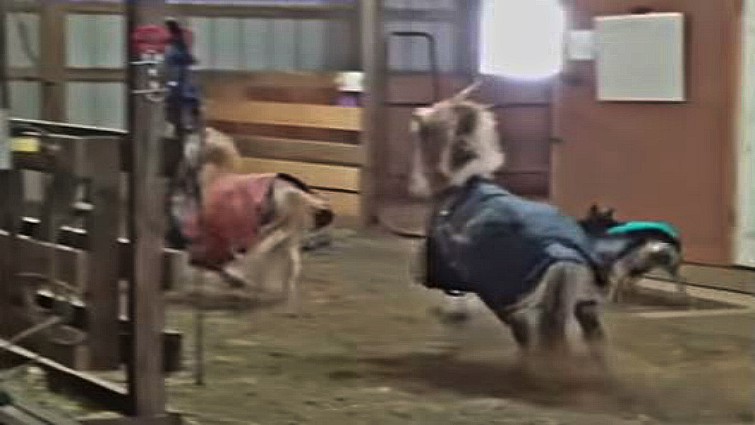 The truth is that horses are very adjusted to the cold weather and grow a complete winter coat that preserves them from the cold. Researches show that horses can acclimate to cold temperatures, as long as they in good health, eat the right quantity of food and generate a decent winter hair coat.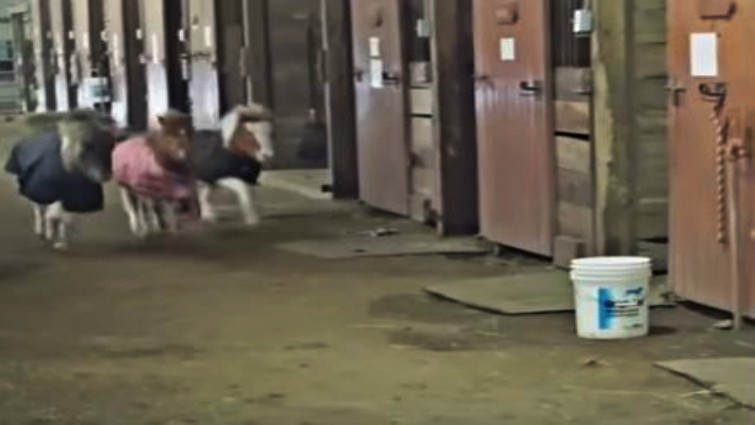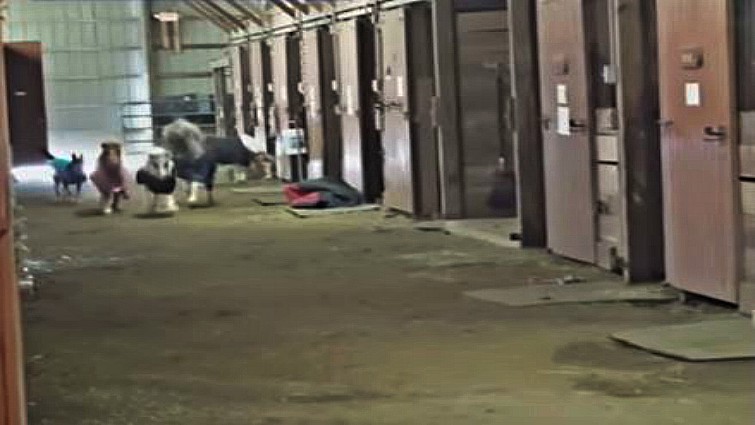 Surprisingly, when it gets cold they are way more energetic than normal and just love to play. This is shown in the cute video below, where some adorable miniature horses are racing with a little dog at the barn. Everything had frozen and it was not safe for them to go outside, that's why their owners chose to let them all play together in the barn.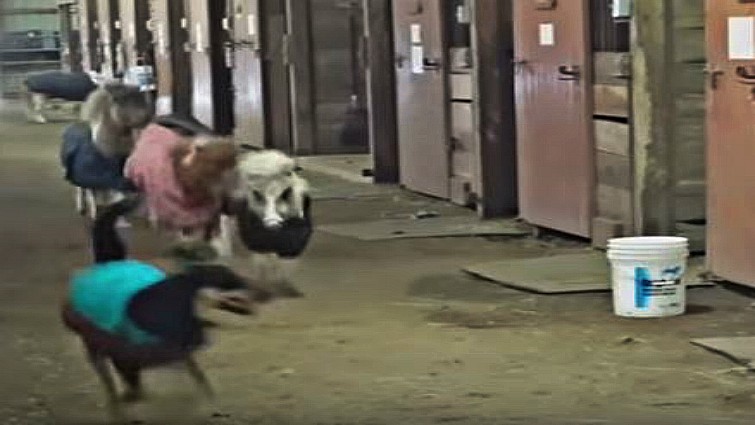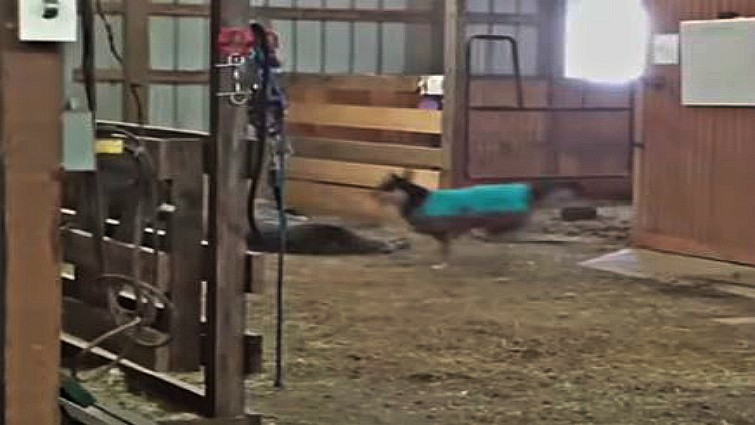 We think that they don't mind inside in the barn, as long as they are allowed to run freely and play with each other as much as they like. They all look so adorable and happy to be together. It looks like the dog won the race because he was very motivated to finish first. Don't miss watching the video because I'm pretty sure it will put a smile on your face. Enjoy it!