A breeder has welcomed the birth of three Suffolk foals this season as he hopes to boost numbers of the rare breed. Adrian Hoskins from Buckinghamshire, a former thoroughbred breeder, welcomed a colt and two fillies last month. Adrian, who bought his first Suffolk mare in 2015, said he is keen to keep the breed lines diversified and all three foals are unrelated.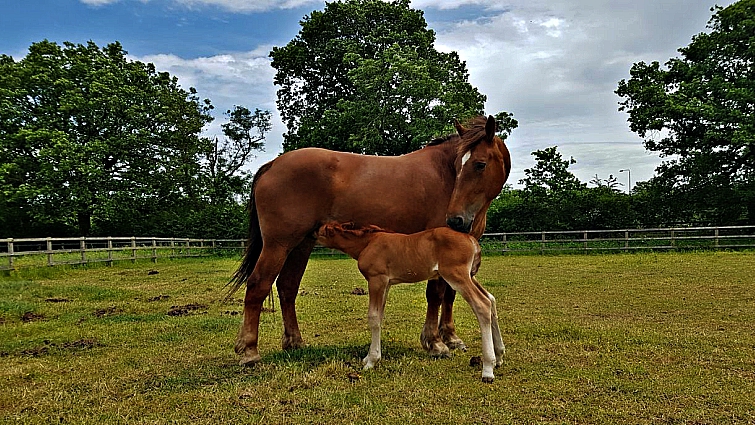 "People say breeding Suffolks is hard, they can be difficult to get in foal because they're such big horses, though mines have been quite good and all took the first time," said Adrian. "I chose mares as far genetically removed as I could get.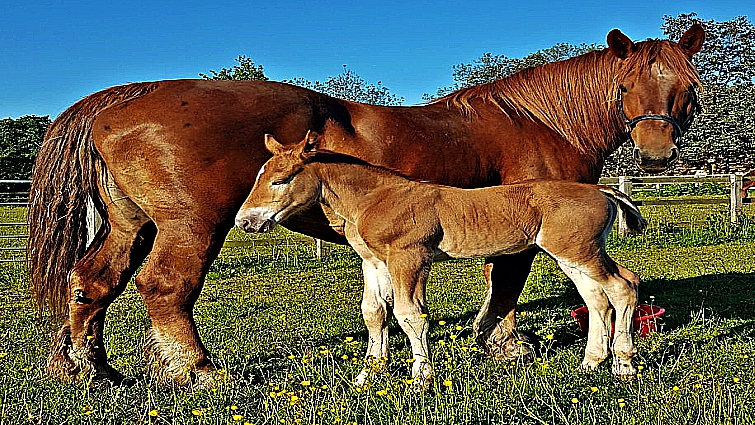 Each of my mares is a different line and they went to a different stallion. It would have been easier to use the same stallion but I split them up so I would have the diversity." Colt Edgehill Bumble, by Holbeach Iggy, was born on 11 May out of Holbeach Honey.

Edgehill Bellflower, by Hessett Horation, was born on 28 May out of Millgreen Midnight Rose, and Edgehill Baroness Beatrix by Shotleyfield Dazzling Duke was born on 31 May out of Gateridge Imogen. Adrian, who owns five Suffolk mares and two yearlings, plans to sell the colt Bumble and hopes to breed from at least one of the fillies in the future.