One of the most beautiful things in our world is the diversity of animals and the diversity of breeds within one animal as well.  A lot of animals are endangered and a lot of others are critically endangered and a lot of these animals have come to this point mostly from human activity. Some animals are completely extinct which is really sad. Let's take the example of Vaquitas who is a very rare Dolphin. It is endangered because of human activity as a lot of industries have caused pollution to the water places where this animal lives.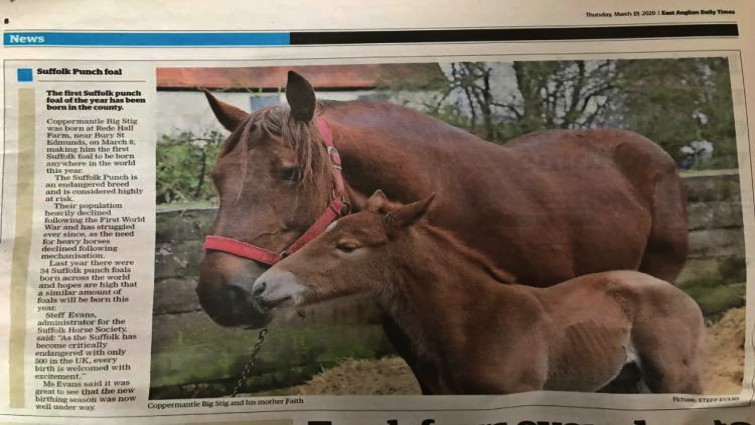 It is really sad that such beautiful animals can be totally gone because of human activity. A lot of horse breeds have been impacted by this human activity as well. Let's talk about Clydesdales for example. At one point a few decades ago they became really endangered but fortunately the numbers went high back again and now it is far away from what the breed was. Not only Budweisers but another rare breed got positive indicators these days.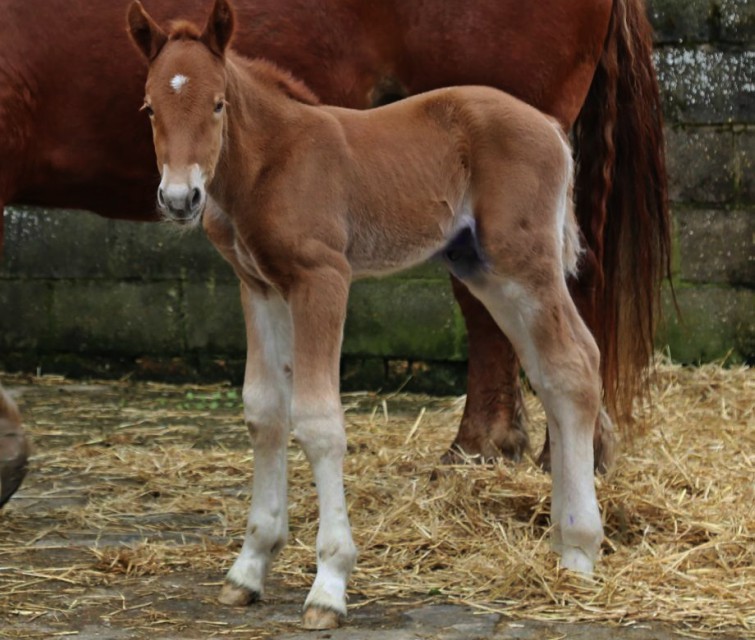 The birth of the rare breed foal was definitely what this breed needed. Pauline and Clive Wainwright welcomed Suffolk colt Coppermantle Big Stig from their five-year-old mare Horkesley Park Faith. Suffolk Punches generally stand 16.1 to 17.2 hands (65 to 70 inches, 165 to 178 cm), weigh 1,980 to 2,200 pounds (900 to 1,000 kg), and are always chestnut in color. The Suffolk is shaped with great width in front and in the quarters. Its short legs and resulting low draught give it a direct pull on its vehicle.

The impression is that the body is too big for the legs, giving the breed the nickname 'Suffolk Punch'. As you can see, this is such a rare breed and it would be horrible if this was the end for such a beautiful and unique breed. This diversity of breeds is one of the most beautiful things in the horse world, hence, every single breed needs to be protected from extinction. Hopefully other breeds will never end in such a situation. Please share your thoughts on this beautiful baby foal.