One of the scariest things that can happen and frequently does happen to a lot of animals is slaughtering them. The food industry is highly depended on meat products, hence it is impossible to stop the slaughter. Although horses are way less affected than pigs and cows, they are still affected and we have shown it through different articles.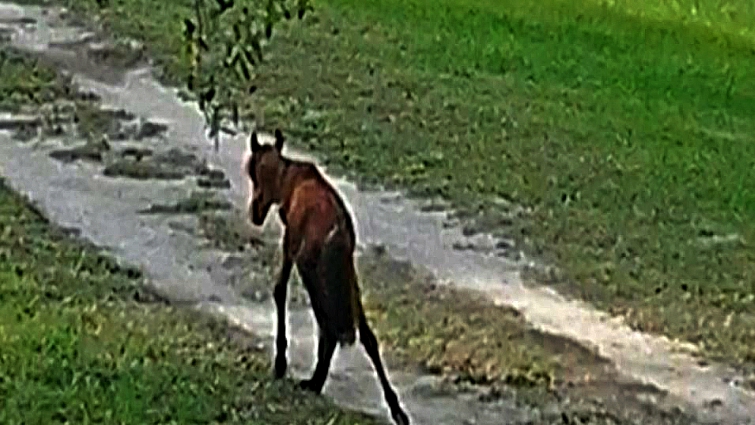 Thousands of them are sent to slaughter every year and no this is not a predicted number, but also based on facts. The situation is very serious, but at least the number is experiencing a slight decrease from year to year. This story, however, has a light at the end of the dark tunnel. The RVR horse rescue in Riverview, Florida received a call from a concerned neighbor.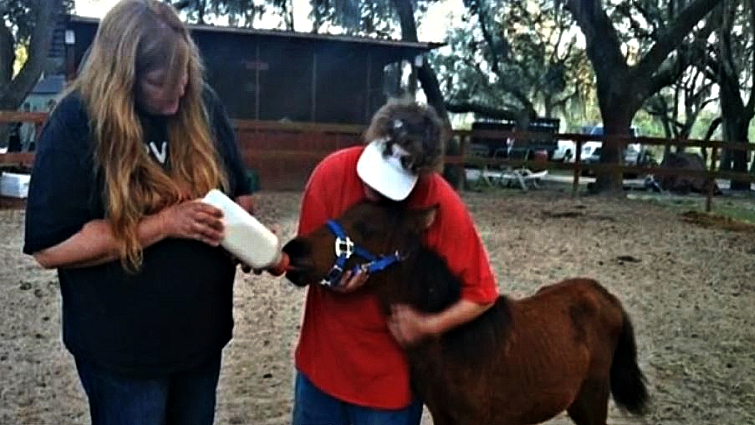 A mother horse and her baby were locked in a stall, never allowed outside. But one day, they broke out and escaped together. The neighbor snapped a picture of the baby who was left staggering down the road. It was clear he was starving, neglected and on the verge of death. The team knew they needed to act fast, especially since Mom and Baby were on the run and had little strength.

They located the two and named the baby Timmy. He could barely walk. It was a bleak start, but just like Macy and Loca, a horse and her baby freezing in the snow, Timmy and Mom went on to recover in the most beautiful way. Watch the video below and follow their inspiring story.