A tiny foal found "terrified and in terrible condition" in the back of a car filled with a group of youths has learned to trust again in a loving new home. Shetland Gary was found by police who pulled the car over early last year and sent to the Blue Cross's Burford center in Oxfordshire.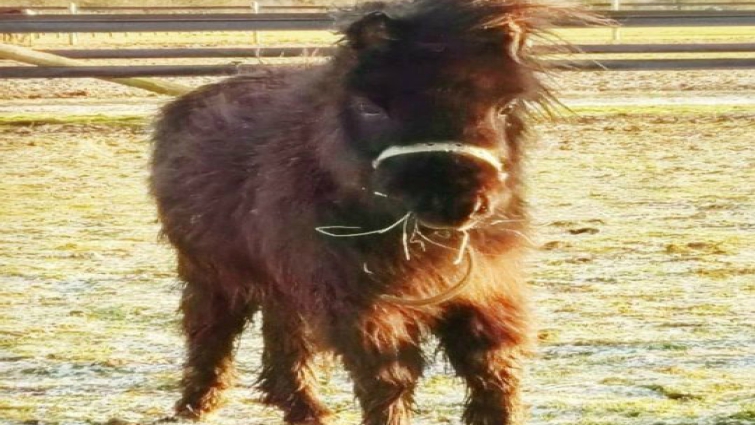 His traumatic early life had "taken its toll", the charity said, adding: "Not only was Gary thin and in terrible condition, but he was also merely a shell of what a happy, inquisitive foal should be. "Shut down and preferring to be alone, he just stood sad and forlorn in his stable for days after his arrival." Blue Cross rehoming co-ordinator Emily Lambert said Gary was terrified of people.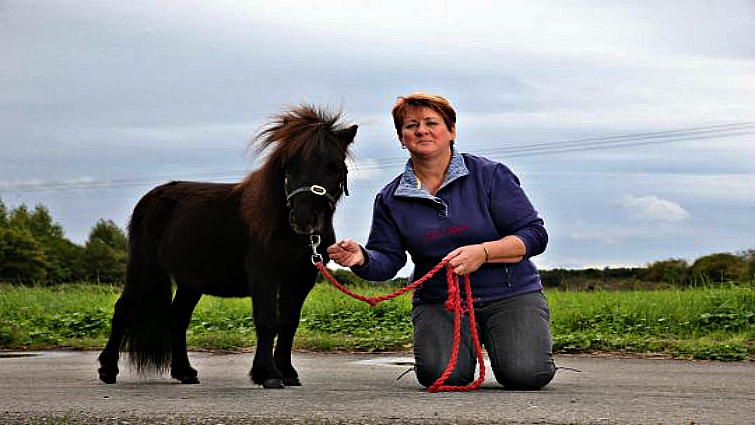 "He would do anything to get away from you, or would sometimes just stand there, close his eyes and put his head to the floor as if he was thinking: ' If I can't see you then you can't see me'," she said. "We had to spend a very long time just sitting in the stable with him, trying to get him used to us being in the same space. If he looked at us we would reward him with a treat.

It took about three weeks before we were able to start approaching him with touch." The Blue Cross team then worked to familiarise Gary with everything from wearing a headcollar to visits from the farrier. And thanks to their efforts, the Shetland gradually came round, to the point he would play with other horses and greet his carers when they approached. Then the charity started looking for a suitable new home, where he would "get the love he deserved".