A very unique trio of Salvation Army volunteers has been entertaining all the holiday customers across Wisconsin for the past eight seasons. The magical trio Carol Takacs, along with her mini horse Tinker, who rings the bell and pooch Telula who lounges on his back.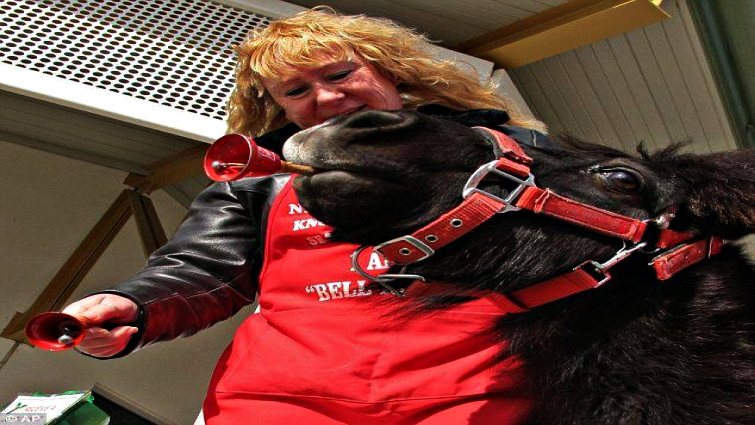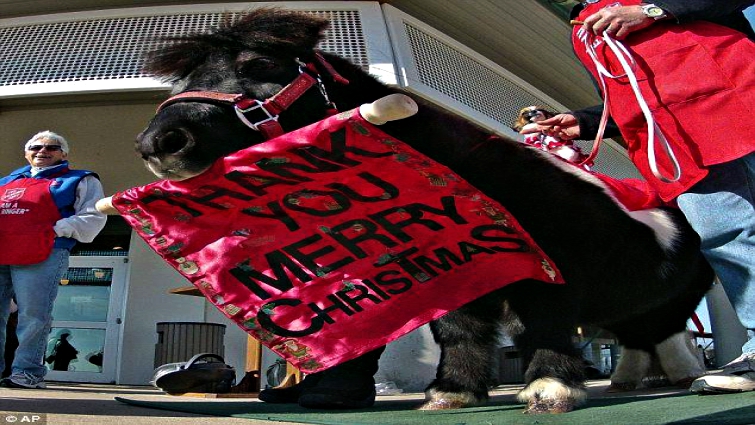 Not only are they the most adorable Sidewalk Santas you can find, but they also are able to earn 10 times the donations of any human volunteer!  Tinker and Telula bring in around $250 an hour, but they have managed to earn as much as $1,000 in a single hour for the charity. We found out that the decision to include the 18-year-old mini horse in the Red Kettle Campaign was an impulse decision.


Takacs made a contribution to the foundation while she was out shopping and questioned if she could teach Tinker how to ring a bell. Once she thought that the mini horse had learned the task she was asked to do, she reached out to the Salvation Army. As you may have wondered, they were very excited to add Takacs, Tinker, and Telula to their club of holiday volunteers!


Tinker is more than just charming and gifted, he is also polite and friendly. He thanks all the people who decide to donate by holding up a sign that reads, "Thank You… Merry Christmas!" So it's not a surprise that Tinker and Telula have become so popular. If you are a fan of them and like to meet them in person, you have to check their list of programmed appearances because this month is very busy for them.