Jumping is one of the most famous equestrian disciplines that has got a lot of attention, especially these last few years and is regarded as one of the most-watched sports amongst the horse lovers all over the world.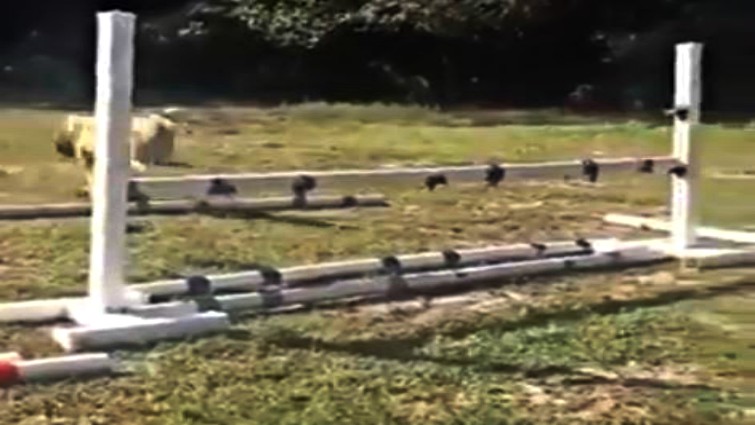 When you discuss horses and jumping most people only think about show jumping because it is definitely the most popular kind of jumping, especially on a global scale, but you have to know that there are also other kinds of jumping from hunter to cross country.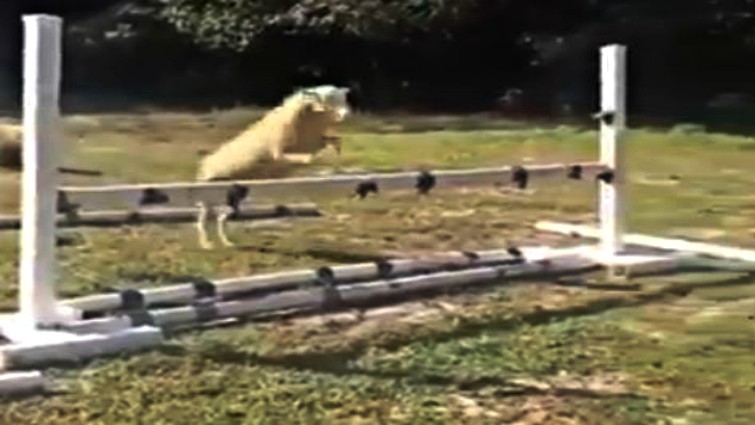 Sometimes the show jumping events are restricted only to jumpers, sometimes jumper classes are submitted in combination with other English-style games, and sometimes show jumping only a small part of very big, all kinds of horse breed competitions that incorporate a very broad diversity of disciplines.

As we said, in the beginning, when we think about jumping, our mind immediately links jumping only with horses, but it turns out that they are not the only animals who can jump very well. There are other animals, like the sheep shown below, who are excellent jumpers. As you can see, this sheep counts the walks so correctly and nails the distance just like a pro.

We don't know if the sheep was born with this ability or she was trained to jump like that, but we are simply fascinated at what this sheep can do. His trainer definitely deserves some recognition for doing such tremendous work with this sheep. Watch the showjumping sheep in the video shown below!
#WowJumping | PegaseBuzzShowjumping New Generation.

Posted by PegaseBuzz on Tuesday, April 11, 2017