One of the most impressive things about horses is their ability to jump very high. People who are barely in contact with horses are very impressed when they get to see horses in action, jumping over obstacles. It is something that all the horses can do, even the ones who do not dare to do it can learn it with little practice, however, there is a very small number of them that can go over high obstacles.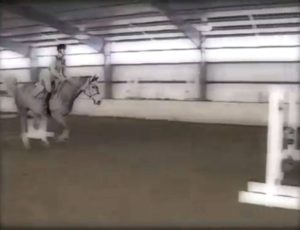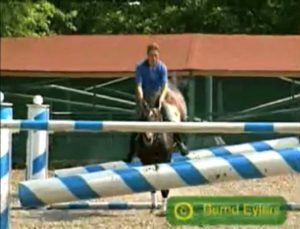 Just for your information, the record for the equestrian high jump stands at 8ft 1in (2.47m) and was achieved by Captain Alberto Larraguibel Morales riding Huaso ex-Faithful in Chile in 1949. It was a long time ago, over 70 years and no one has topped this record. It is a very high jump and I don't think that any horse will be able to top it soon.


Everything that is over 1.5 m is very impressive for a horse as it is already a high jump but 2.47m is just crazy. It is almost impossible to imagine that a horse can jump that high, no matter its size but this is totally true and the video below is here to prove it.


They might not be jumps as high as a 2.47 m, however they are very high and a lot of horses would struggle to pass over these obstacles. The video is around 3 minutes and 30 seconds long and I was impressed by all of them, they are one better than the other. Can your horse jump as high as these horses here?


Feel free to share pictures or videos of them with us either in the comment section or inbox. If you don't, then I have nothing left to say but enjoy this amazing video below and let us know which jump was the most impressive to you. I don't think that you will be able to pick only one.