As we know, one of the most important things in every equestrian discipline is the relationship created between the horse and the rider. The best horses to achieve amazing performances are the bombproof horses that don't get upset or spooked at any unusual sights or noises.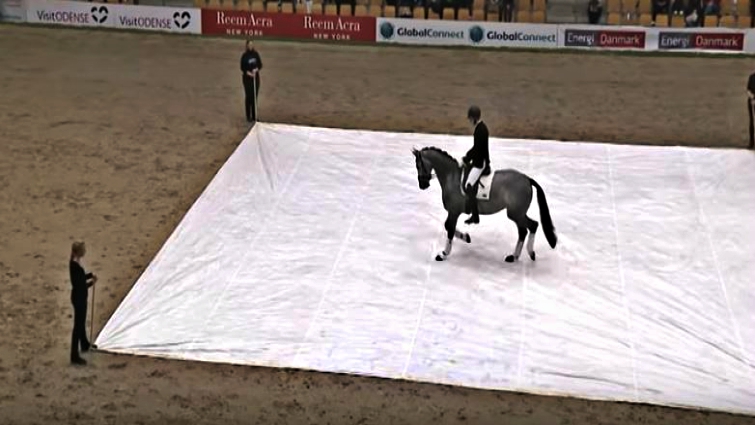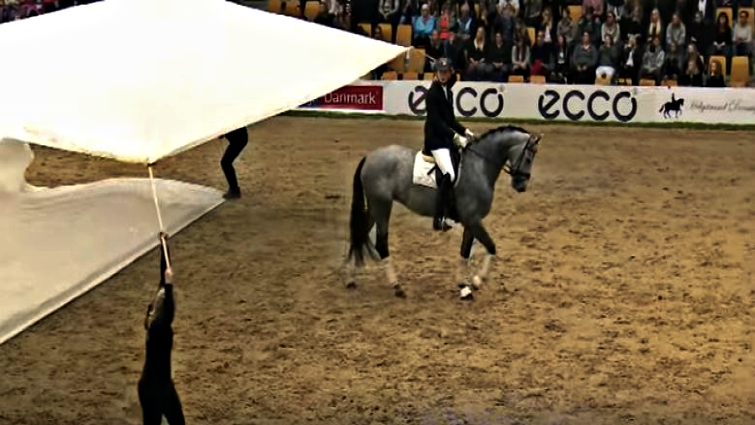 These kinds of horses are excellent horses because you can trust and depend on them entirely because they don't spook and are very unique. One of them is also Esmeralda, a talented horse who along with her rider Will Rogers who delivered a spectacular performance because their bond is based upon respect and mutual love!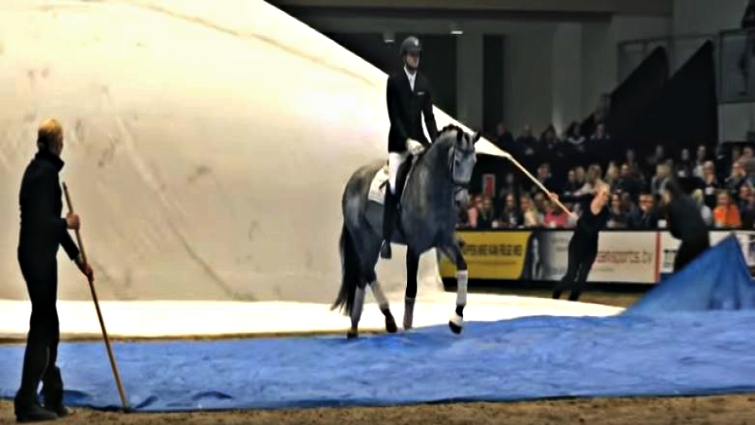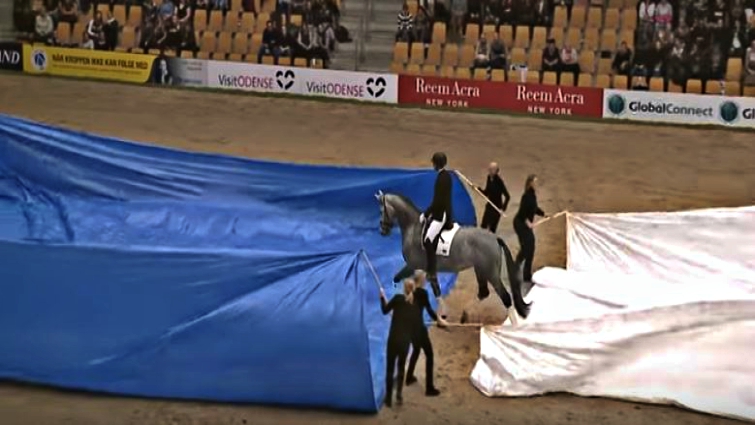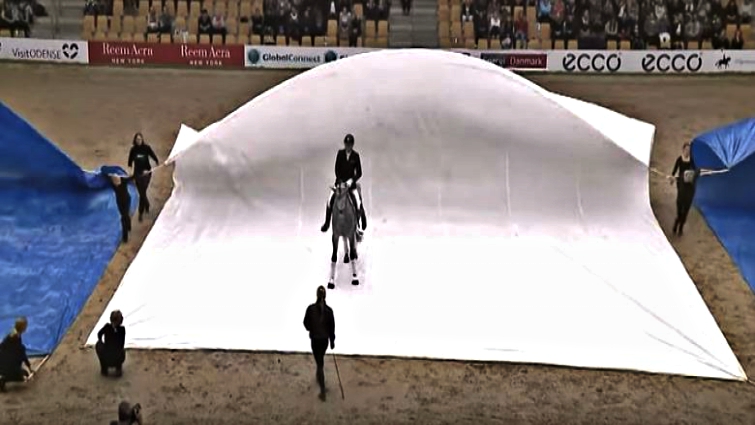 Rogers is a very talented trainer who managed to train Esmeralda perfectly many different moves and how to do them with elegance, all while having Roger in his back. Esmeralda is an incredible horse because she can even perform with tarps.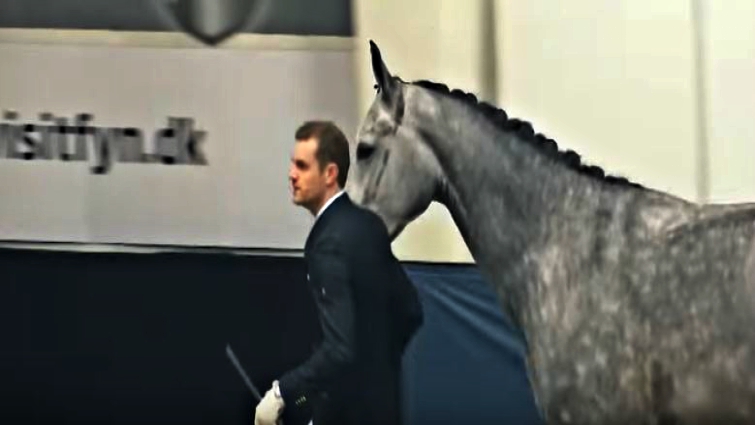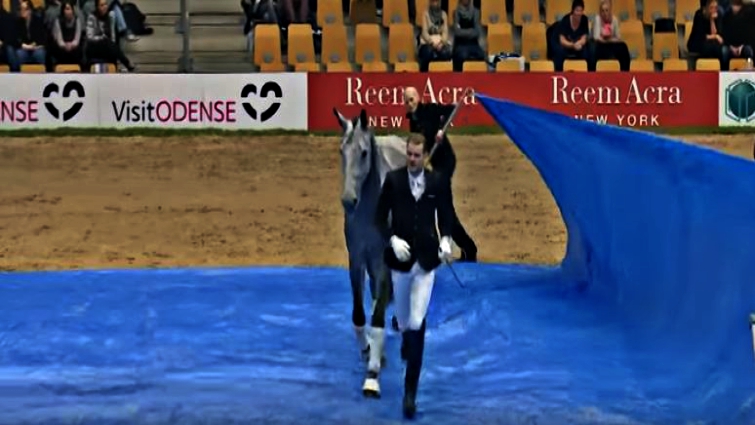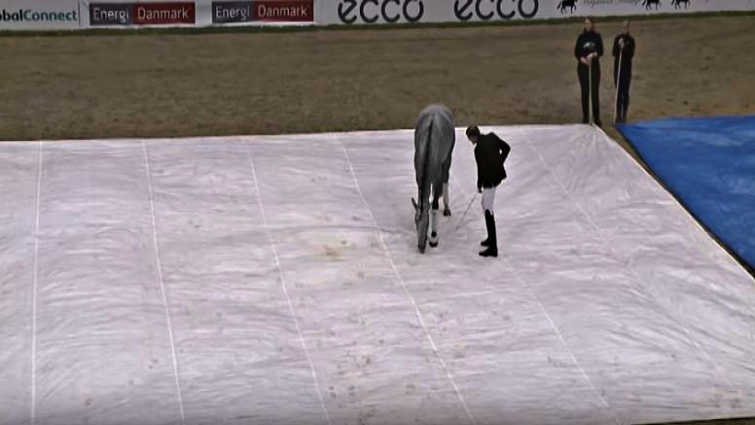 Horses are usually very scared of that object, that's why this horse is unique. When an unusual object comes near horses, they can quickly become nervous and tensed, but Esmeralda is not one of them. While tarps are dragged behind and even when they covered her body completely she still remained calm.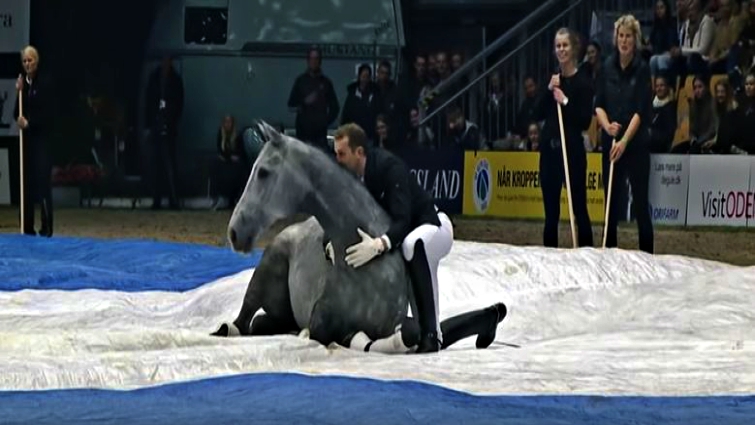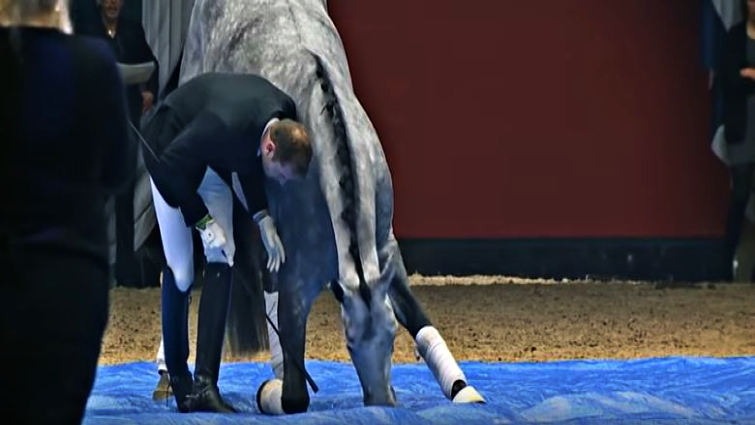 Furthermore, the balance of her stride in the trot never changes! Not an ear back and not even the most insignificant tension. This video is a masterpiece in deconditioning the flight answer in the horse. We salute this trainer and this lovely mare for doing such an incredible job! They really deserve all the recognition they got! Enjoy it!