A bet there is no person in the world who is not impressed by the majestic beauty of Friesian horses, The breed is considered as one of the most beautiful ones in the world by a lot of professional reviewers and animal magazines but at the same time, it is among the rarest ones. Friesians originate in the Netherlands, however, a lot of them have been exported worldwide so you can see them in a lot of countries. It is also considered to be the 4th most expensive breed in the world, after Arabians, Thoroughbreds, and Quarterhorses.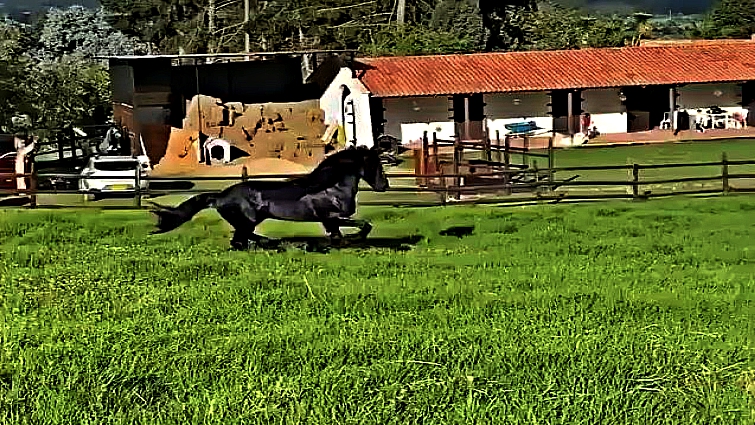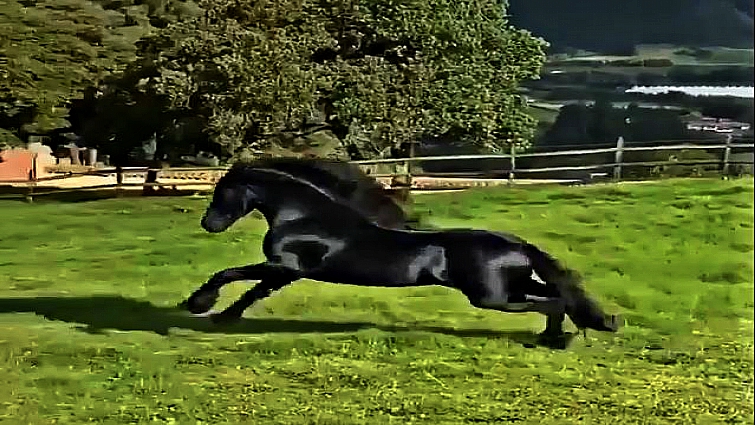 For those who are not familiar with the breed, here is detailed information about the breed's physical appearance. The breed has a powerful overall conformation and good bone structure, with what is sometimes called a "Baroque" body type. Friesians have long, arched necks and well-chiseled, short-eared. They have powerful, sloping shoulders, compact, muscular bodies with strong, sloping hindquarters and low-set tails. Their limbs are comparatively short and strong.


A Friesian horse also has a long, thick mane and tail, often wavy, silky hair on the lower legs—deliberately left untrimmed. The breed is known for a brisk, high-stepping trot. The Friesian is considered willing, active, and energetic, but also gentle and docile. A Friesian tends to have great presence and to carry itself with elegance. Today, there are two distinct conformation types—the "baroque" type, which has the more robust build of the classical Friesian, and the modern type.


Both types are common, though the modern type is currently more popular in the show ring than is the baroque Friesian. These horses do not even look real, they seem similiar to those horses described in fairytales. Their dark facial features but at the same time, shiny dark skin is what makes them stand, leave alone their long manes and tails. The Friesian in the video below is definitely a great representer of the breed. The way he moves around proud and confident is astonishing.


Also, the video recorder has made a really good job because it really makes justice of the rare beauty of this Friesian horse in particular. As I have previously mentioned, they are definitely amongst my favorite horse breeds in the world and I believe a lot of other people share the same opinion with me. I would really like to know which are your favorite breeds? Make sure to drop a comment in a comment section.