I am pretty sure that the majority of you have heard of Star Wars, however, for those who might have not, here is the short introduction of what it is. Star Wars is an American epic space opera media franchise created by George Lucas.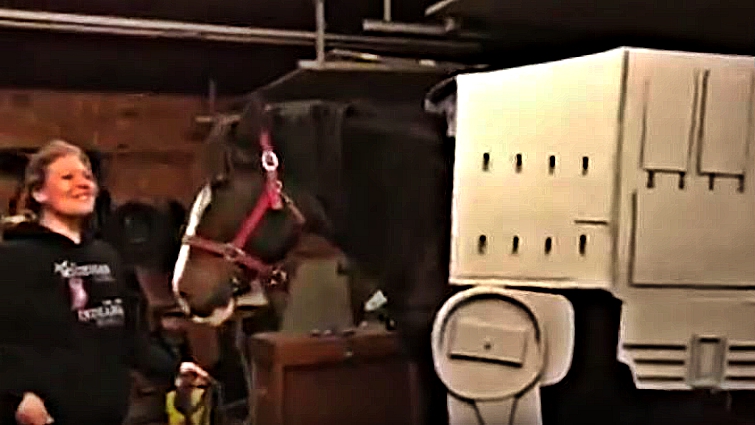 The franchise began with the eponymous 1977 film and quickly became a worldwide pop-culture phenomenon (Wikipedia). A Star Wars fan requested an AT-AT costume for her horse so it could gallop to a galaxy far, far a-neigh.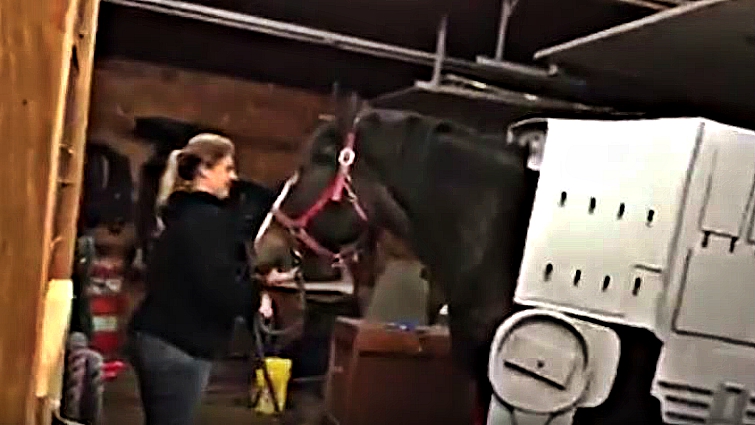 Michael Corrie, 38, works as an aircraft maintenance engineer in his hometown of Martinsville, Indiana. But in his spare time, he loves to use his crafting skills to create fun cosplay costumes for all shapes and sizes, literally. As you can see, the costume is all white and robotic, just like in the movies.

I have to say that Michael has done an amazing job and if they will need a horse for their next Star Wars movie, I think they have the ideal one here. The costume looks a little uncomfortable but on the other hand, it looks light enough for the horse to move around. What do you think about it? Drop a comment below.