We have all seen stallions act when they see a mare and it is very difficult stopping them from approaching the mare. But what you are going to watch in this video is hilarious. As soon as the stallion is unloaded from the trailer he sees a horse statue and thinking that it is a mare it gets close to her immediately.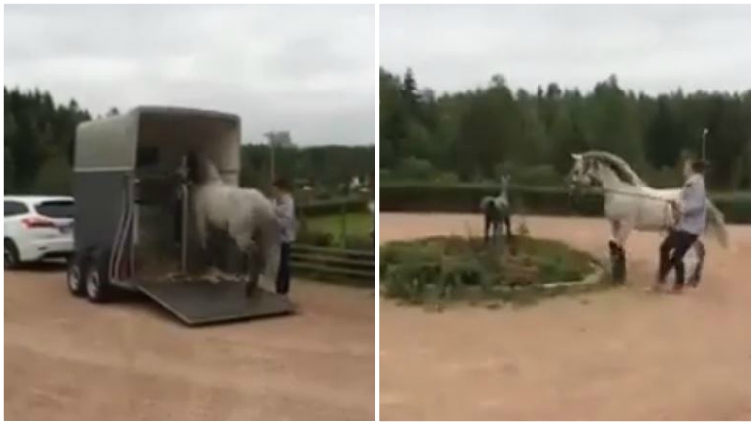 The girl finds it difficult to handle it as the stallion steadily wants to go back to the horse statue. The mutual respect of both the stallion and the handler is to be admired. He is showing himself on the verge of being unruly but she quite handled the situation well.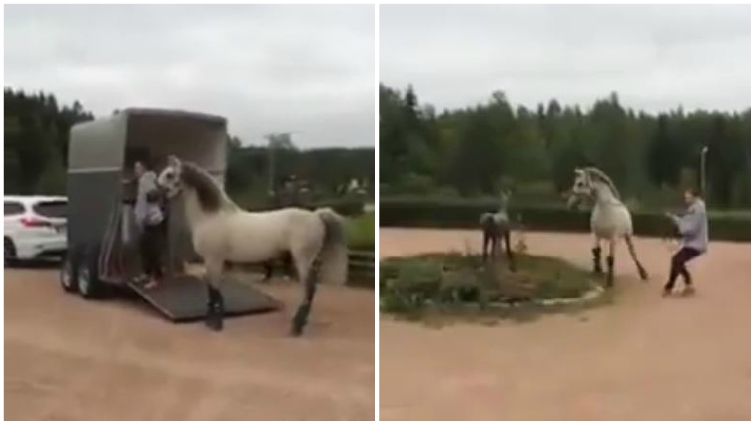 It is not easy to keep a beautiful stallion in check without nothing but halter, rope and verbal commands. It really is a dangerous situation but this poor horse maybe has a solitary life and needs some company. Watch this funny video!
This is what happens when a stallion sees a horse statue…hilarious :D!!!Visit us at www.HorseMadDesigns.com

Posted by Horse Mad Online on Thursday, September 29, 2016