The most beautiful feeling in life is being in love. Love comes in a lot of different forms and every form of it is really beautiful. I am pretty sure all of you remember the first time when you fell in love and you all know for which form of love I am talking about. We have all experienced it at a certain moment in our lives, it might happen multiple times, not only once.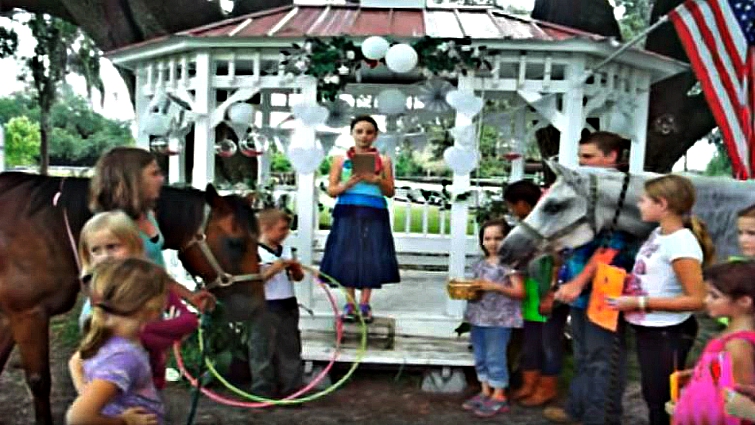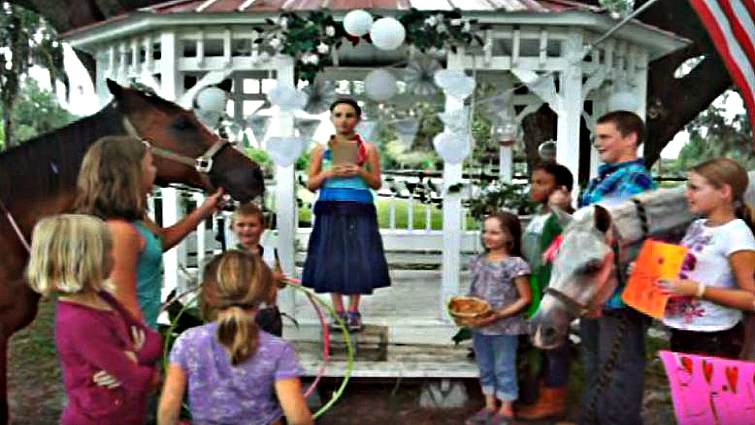 Similar to us, it happens in the animal world as well. Animals have feelings for each other as well. When we usually refer to animals, we point them as creatures without feelings. We also use a lot of expressions like 'he/she's an animal' to refer to someone without feelings. This is totally wrong and I hope people will come to the point to understand that animals are not as much different from us when it comes to feelings.



They need to be treated as creatures with feelings, the way that they are. For people who have doubts, these newlyweds in the video below will convince you about what I have been talking about previously. Let's have a look.  These foals in love just couldn't rein in their feelings for each other, so they finally decided to get hitched!



There are just too many things to say about this adorable video! The too-cute children, the two beautiful horses, the wonderfully decorated gazebo, the American flag, and the hula hoops!! I love every second of it! The scene takes place on a hot summer day at a horseback riding camp deep in Florida. In the video, we see a group of young children holding the two lovely horses.


The girl standing above them is acting as the preacher, delivering the famous line, "you may now kiss the bride." She puts two hula hoops around each of the horse's necks to act as their wonderful wedding rings. The children pull the horses together and they finally kiss! These children did such a beautiful thing for this beautiful horse couple. They are both so adorable and I wish nothing but the best to them.