When someone sees horses for the first time, apart from their beauty that is something that can't be denied, another amazing thing about them is that they strike like animals that are not afraid of animals. They look quite confident and invincible and very often, they are very intimidating to a lot of people and other animals, however, all of us know that they are very positive animals that do nothing but make our lives even more beautiful.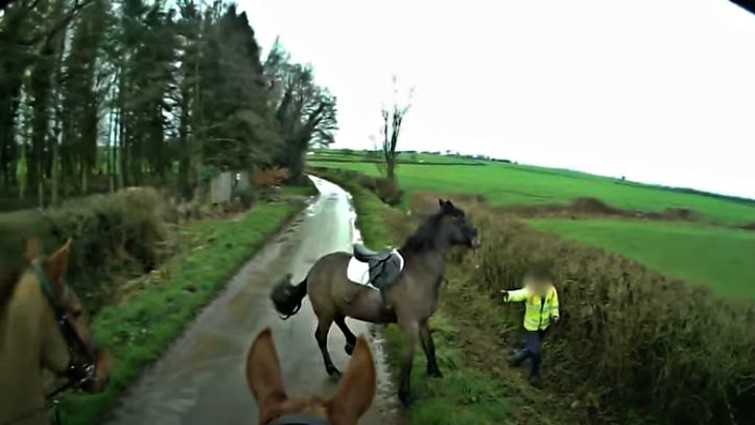 Horses are our best friends and without them, the lives of every one of us would have been completely different. As strong as powerful animals are, it does not neglect the fact that they have a lot of fears also, the same as every one of us. Nobody is brave to the extent that he/she is not afraid of anything.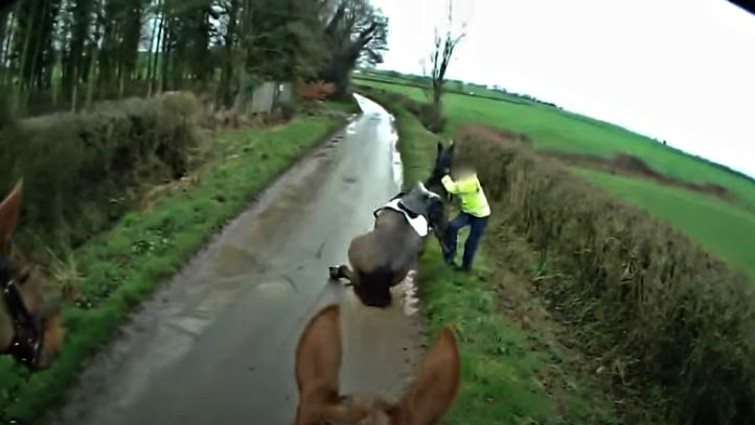 Sometimes, we do get very easily spooked as well, even by things that we would not think that they are scary. In the same situation is this horse in the video below. This is the terrifying moment a horse becomes spooked by a deer – and slips before falling over on a country road, with his rider making a lucky escape.

Kate Hardt, an ex-traffic police officer, was out riding with her husband and a friend when the horse in the video, Fen, became spooked by a deer causing the horse and rider to fall. Fen only suffered a few minor injuries, but Kate hopes this footage will raise awareness of road safety around horses – and make people realize how quickly horses can become spooked.

According to the British Horse Society, there are over 3000 accidents on the roads each year involving horses. The road was very slippery as well and it was clear that it would be difficult for the horses or vehicles to maintain the equilibrium in such a situation. The rider should have expected this. Fortunately, there is no serious injury to the horse and that is what matters. Hopefully, they learned a lesson and the next time they will be more careful.