If someone asks me which animal is the smartest animal in the world, I would definitely say horses. As an animal lover, I have spent a lot of time around different animals, however, I have never met an animal as intelligent as horses. They show their intelligence in a lot of ways. Sometimes, they do a lot of things that we wouldn't even be capable of imaging. Every time we fool ourselves believing that now we have seen it all and there is nothing that our horses can do to impress us and every time we are wrong.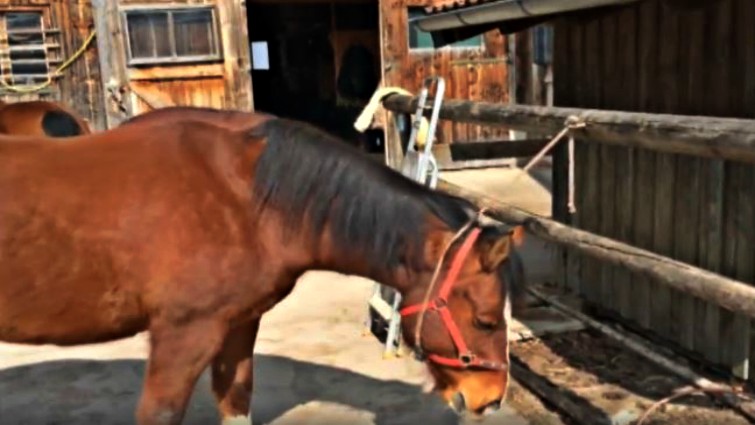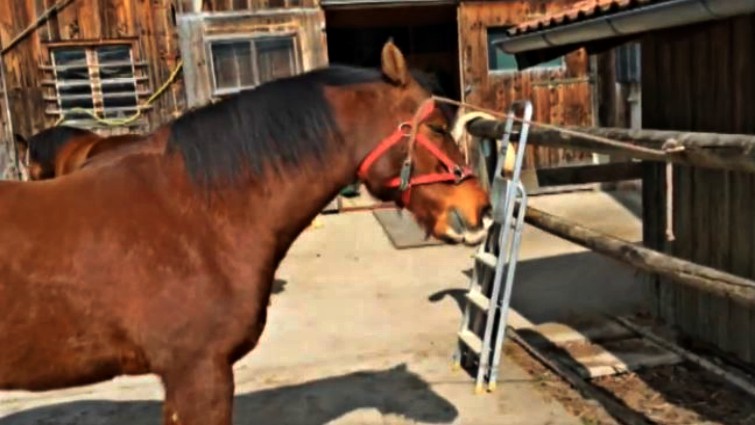 Probably, until the day we die, we will see our horse learn new things that we have never seen during all the years spent with them. I mean, this is one of the most important reasons why the horse world is so beautiful, it is never monotone as we never know what to expect. Apart from that, horses fill us with a lot of joy and happiness, some people have confessed that their horses have helped them from suicide, this is the power of horses that I keep talking about.


However, we will stick only with the fact that horses are intelligent as this horse in the video below is definitely among those intelligent individuals. This horse seems a little irritated by his halter, that's why he did his best to take it off him and he succeeded. This is not the first time that a horse does the same thing, so there is nothing unusual until this point but what he tries to do later is even more intelligent and hilarious at the same time.


It seems like he regrets taking his halter off, hence, he picks it up again with his mouth and tries to put it back on. I totally expected the first part, however, little did I expect him to grab the halter and try to put it back on. Of course, he didn't succeed because it is way more difficult to put it on than take it off but at least he tried. Please have a look and share some love for him.
✒ HOUDINI HORSE – Ce cheval est un petit coquin ![Posted by Patrice LEGAY – Original page of #HORSESVIDEOS]╰▶ ORIGINAL VIDEO PAGE ® Copyright Walter Schlutiushttps://www.facebook.com/walter.schlutius

Posted by Horses-Videos on Friday, March 25, 2016